Dimmable Table Lamp by Télé-Ambiance
France – 1950s-1960s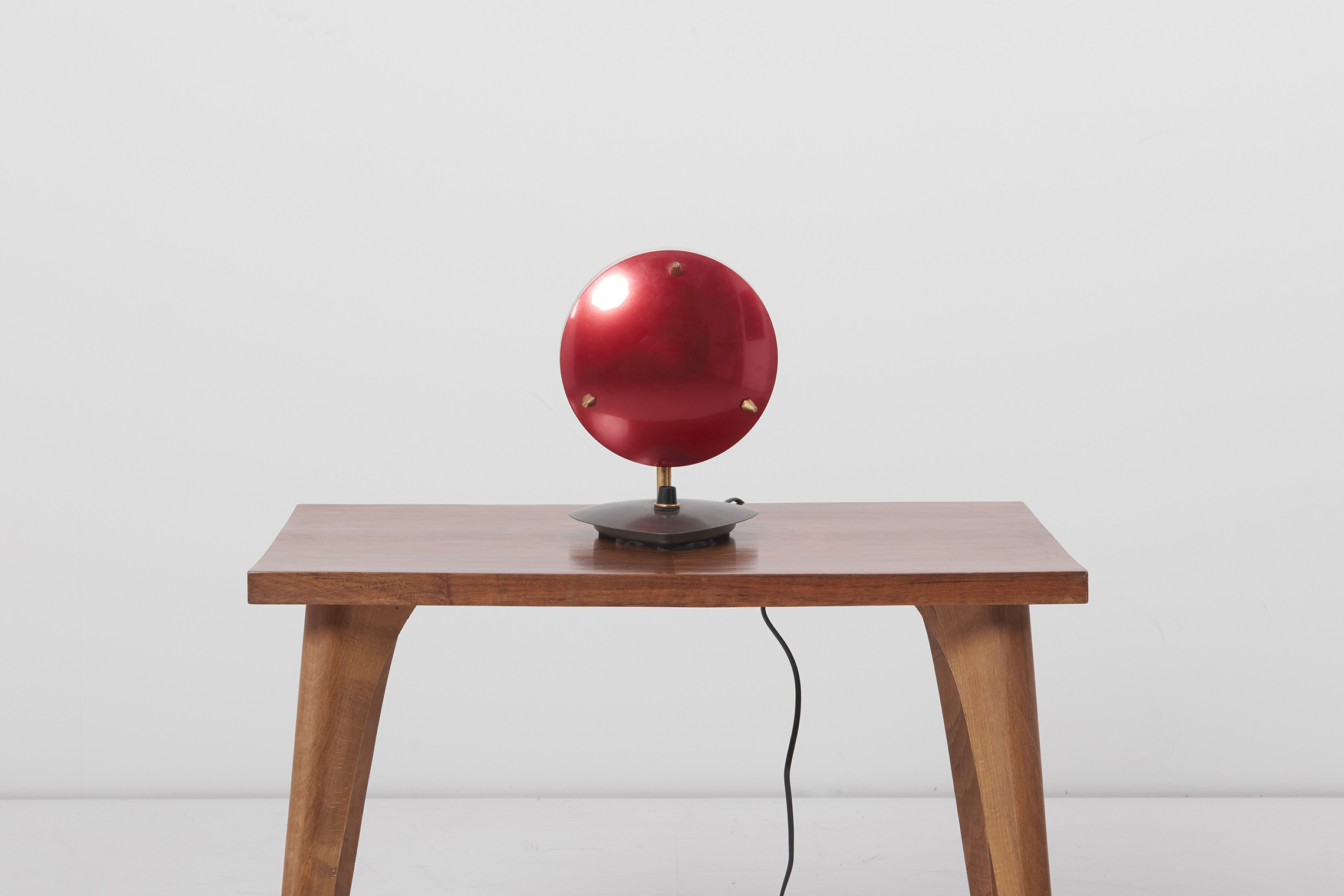 Late 1950s or early 1960s table lamp by 'Télé-Ambiance' in France (marked). Made of a triangular metal base with a built-in dimmer, a white and a red curved acrylic disc with a golden painted grill in between.
Please note: Lamp should be fitted professionally in accordance to local requirements.
Price
490
Material
Metal, Acrylic
Socket
1 x E14
Dimensions
H 9.45 in. x W 7.09 in. x D 5.91 in.
H 24 cm x W 18 cm x D 15 cm