Newly Upholstered Wingback Sofa 1307 by Paul McCobb for Directional
US - 1950s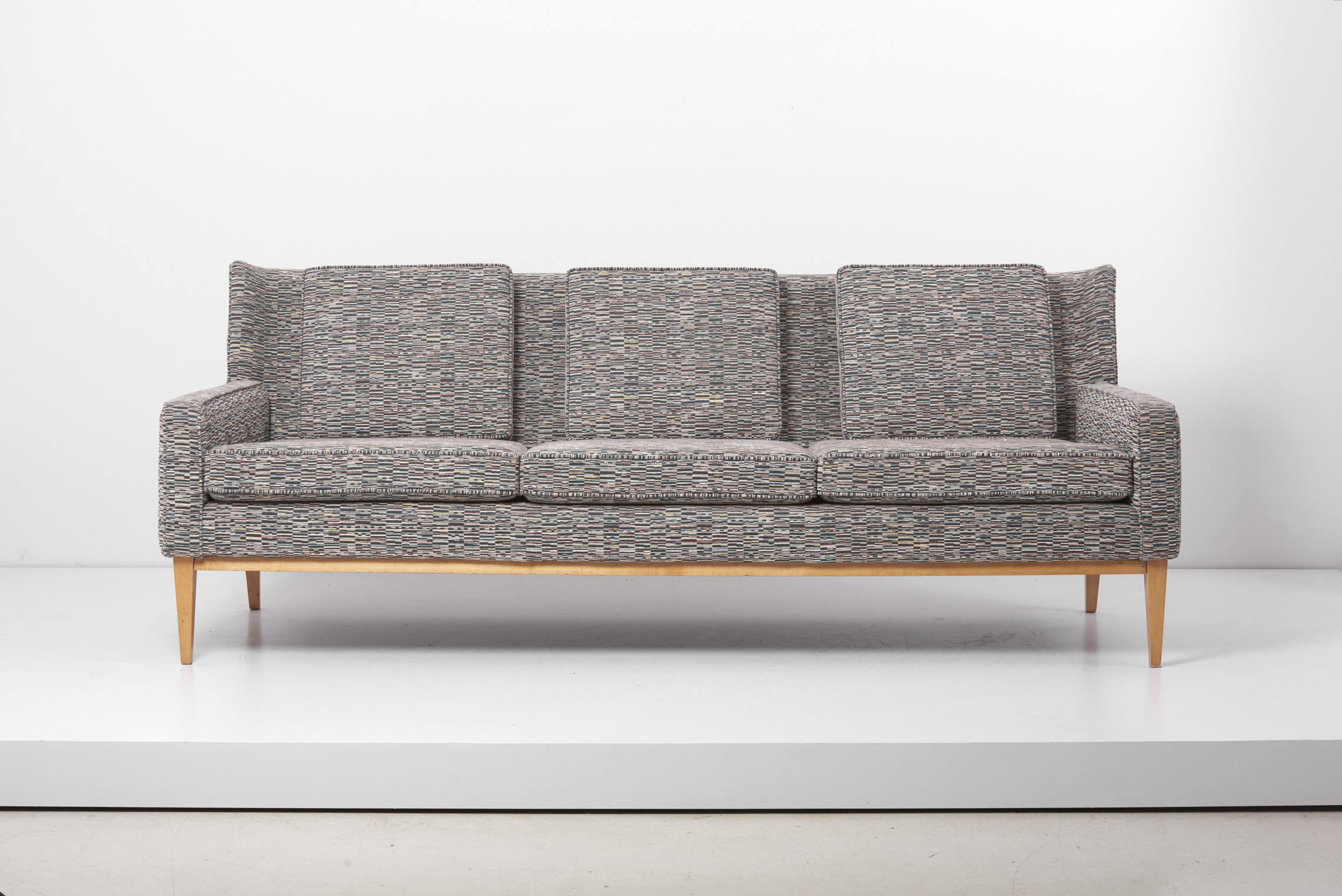 Paul McCobb sofa model 1307 for Directional features a slight winged back resting on a maple frame that gives the sofa a floating look with loose cushions on seat and back. Newly reupholstered.
Price
8.790
Manufacturer
Directional
Material
Fabric, Upholstery, Wood, Maple
Dimensions
H 31.5 in. x W 81.89 in. x D 31.5 in.
H 80 cm x W 208 cm x D 80 cm
Seat Height 18.11 in. | 46 cm