Set of Mugs, Coffee Scoop and Tong by Hokuto Sekine,
Japan 2021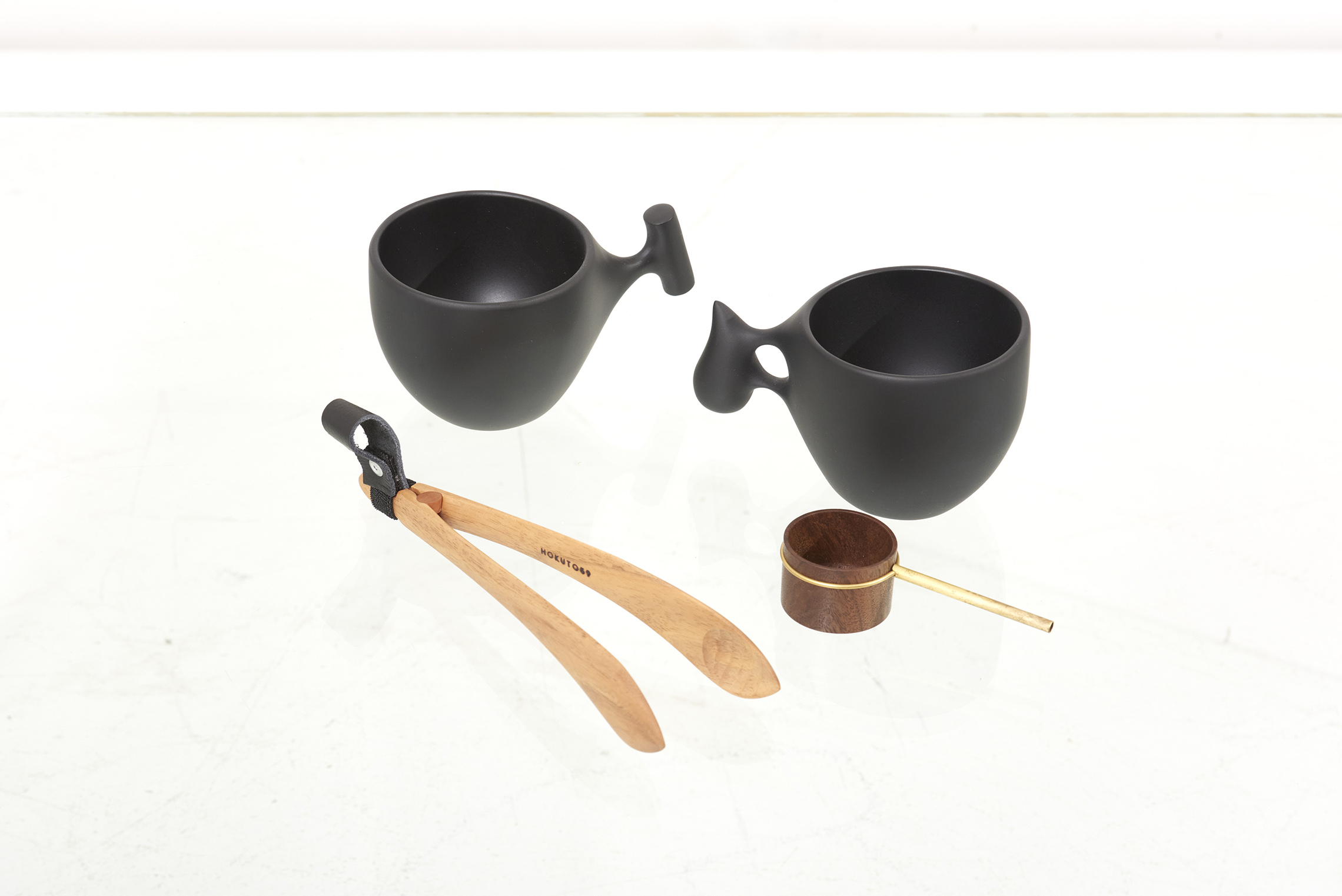 This set contains a selection of 4 hand-crafted kitchenware items: Two Coffee Mugs, one Coffee Scoop and one Tong, all hand-crafted by Japanese designer Hokuto Sekine in 2021. The measurements given apply to the Coffee Mug, the Coffee Scoop measures 4.5 x 11 x 3cm, the Tong is 22 x 2 cm.
Price Set
695
Material
Wood
Quantity
Set of 4
Dimensions
H 3.15 in. x W 5.51 in. x D 3.54 in.
H 8 cm x W 14 cm x D 9 cm