Architectural Pendant Lamp
1950s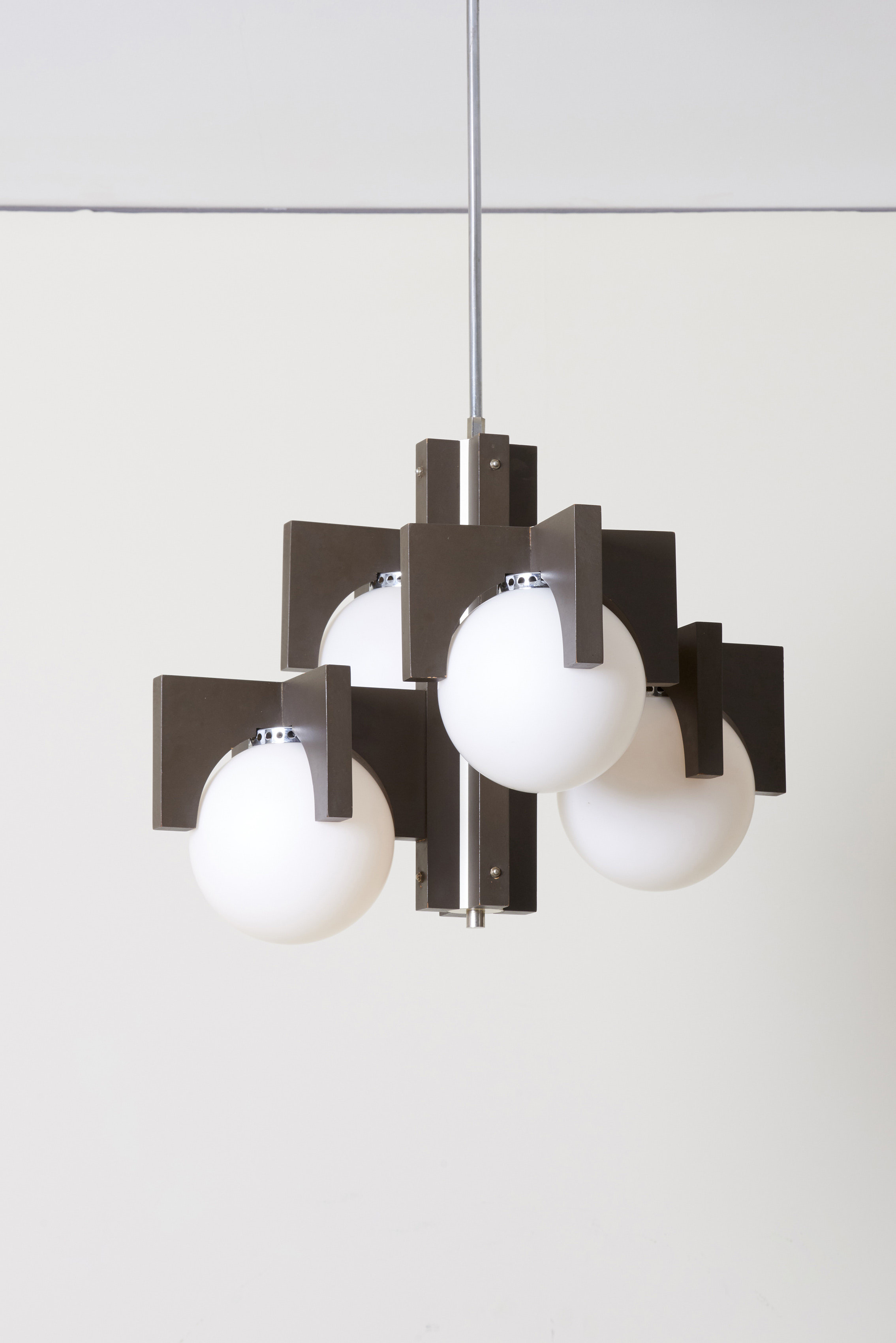 Architectural pendant lamp or chandelier in wood and metal. Four bulbs are held by brown, symetric claws.
Please note: Lamp should be fitted professionally in accordance to local requirements.
Price
1.780
Material
Metal, Wood
Quantity
4 x E14
Dimensions
H 14.57 in. x W 19.29 in. x D 19.29 in.
H 37 cm x W 49 cm x D 49 cm