Clay Outdoor Hanging Light HL 10 by Brent J. Bennett
USA - 2019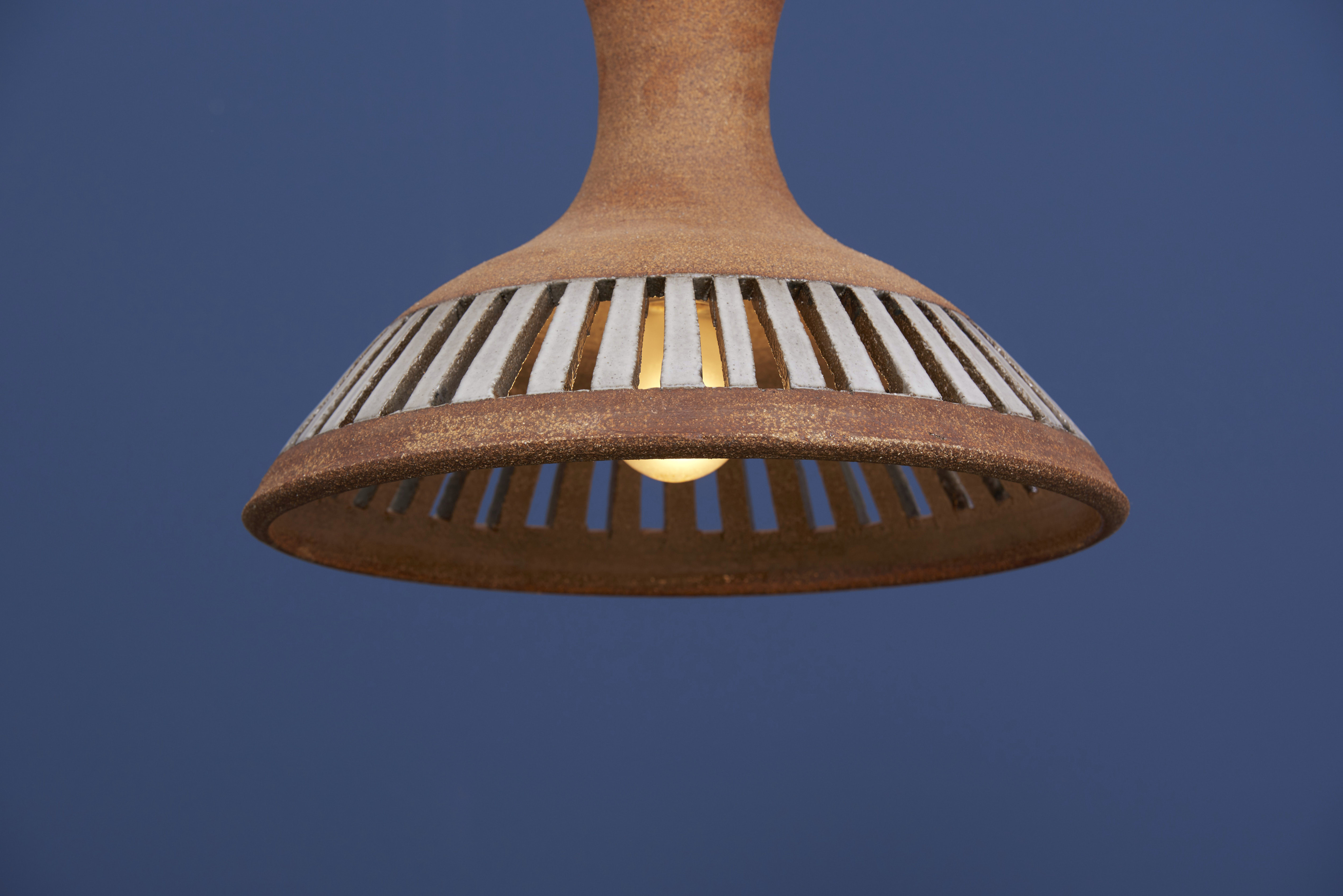 Hanging lamp design with cutout area, shown in natural clay and Sierra glaze. For interior and exterior. Created 2019 by Brent J. Bennett, US.
Please note: Lamp should be fitted professionally in accordance to local requirements.
Price
2.600
Material
Unglazed Clay, Glazed Clay
Socket
1 x E27
Dimensions
H 12.2 in.
H 31 cm
Ø 14.57 in. | 37 cm