Dresser with Stool by Raymond Loewy for Mengel Furniture Company
USA - 1950s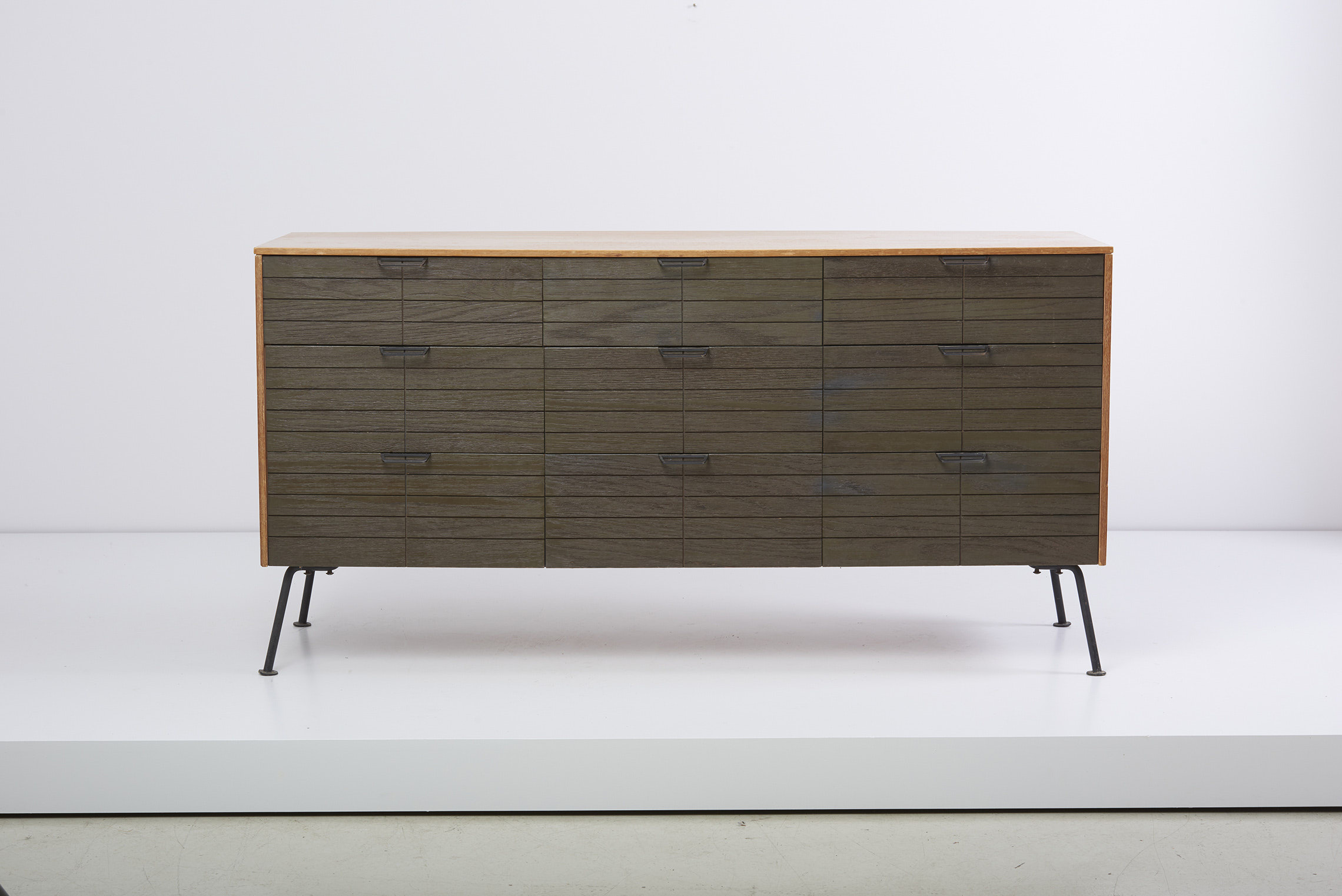 Nine-drawer dresser with vanity mirror and matched stool. Designed by Mid-Century Modern Designer Raymond Loewy for Mengel Furniture Company. The stool is D 43 x W 43 x H 47 cm.
Price Set
6.300
Manufacturer
Mengel Furniture Co.
Material
Wood, Mirror, Wrought Iron
Quantity
Set of 2
Dimensions
H 29.92 in. x W 59.06 in. x D 18.9 in.
H 76 cm x W 150 cm x D 48 cm