Rust Ceramic Mural by Stan Bitters
USA - 2017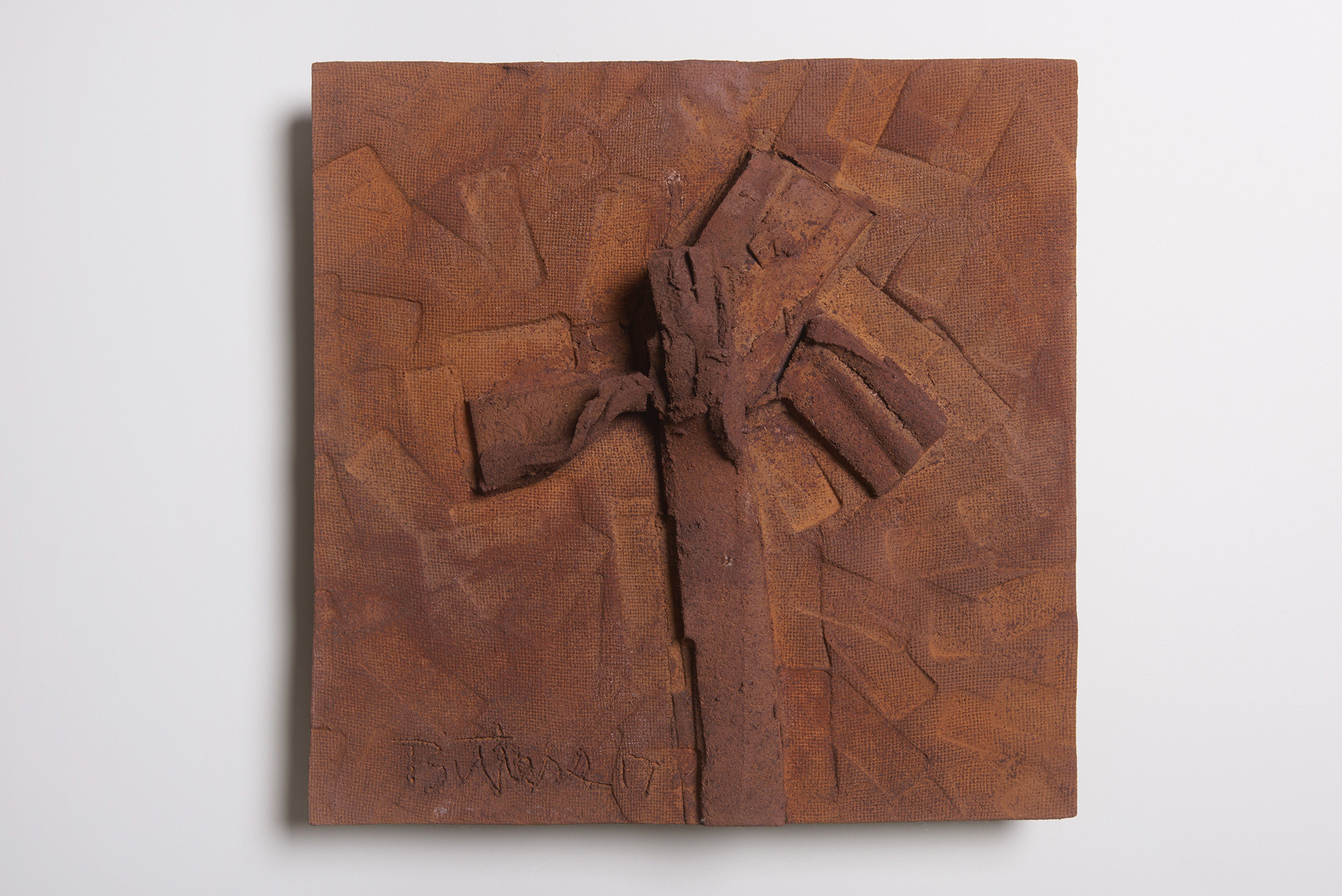 Strong Mural by Fresno, California Artist Stan Bitters. Stan Bitters' career in ceramics has spanned six decades. His large-scale works include ceramic wall murals, sculptures, fountains, and garden pathways. These installations have been featured, and can still be experienced in public spaces, banks, hotels, schools, churches, industrial complexes, and private residences. His influence has been present in the language of California architecture since the 1960s.
Stan Bitters' work has also been featured as a part of the prestigious California Design series of exhibitions and annuals that chronicled art and design in California from 1954-1976. As a bookend in time to those exhibits, more recently, he had pieces featured as part of a group show entitled Golden State of Craft 1960-1985 at the Craft and Folk Art Museum in Los Angeles, CA. This show was part of Pacific Standard Time: Art in L.A. 1945-1980, an unprecedented collaboration of more than 60 museums and other cultural institutions in Southern California, celebrating the birth of the L.A. art scene.
Price
Sold
Material
Ceramic
Dimensions
H 18.11 in. x W 18.11 in. x D 6.69 in.
H 46 cm x W 46 cm x D 17 cm