Pair of Copper Sconces by Verner Schou
Denmark - 1960s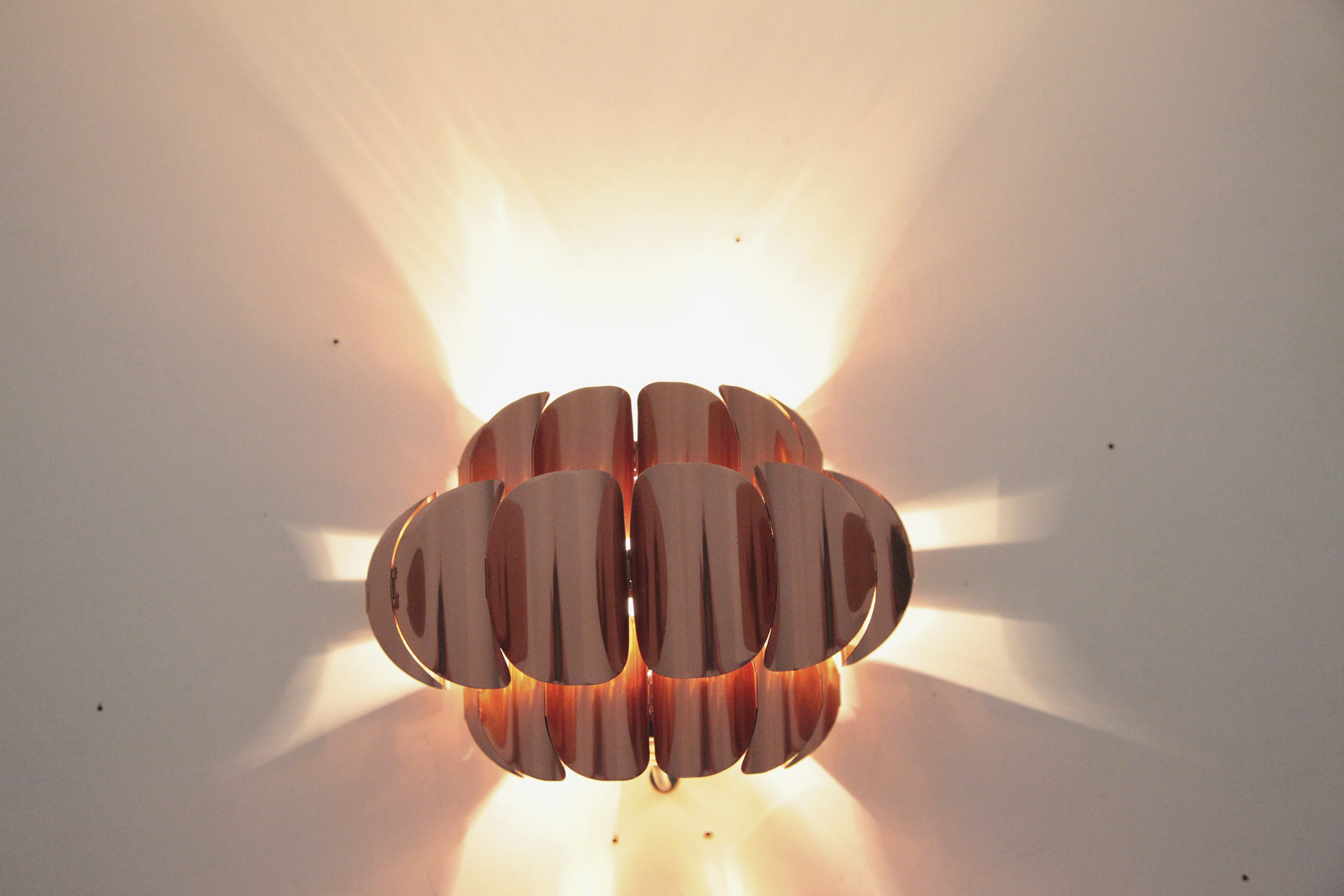 Beautiful pair of sconces or wall lights from the 1960s by Verner Schou. The scones have the form of combs and the reflection of the light in the copper comb structure creates a light effect. The sconces are in excellent condition.
Please note: Lamp should be fitted professionally in accordance to local requirements.
Price Set
1.850
Manufacturer
Coronell Elektro
Material
Copper
Quantity
Set of 2
Socket
1 x E14 / each
Dimensions
H 7.09 in. x W 9.45 in. x D 5.91 in.
H 18 cm x W 24 cm x D 15 cm