Twenty-Drawer Chest by Paul McCobb for Winchendon
USA - 1950s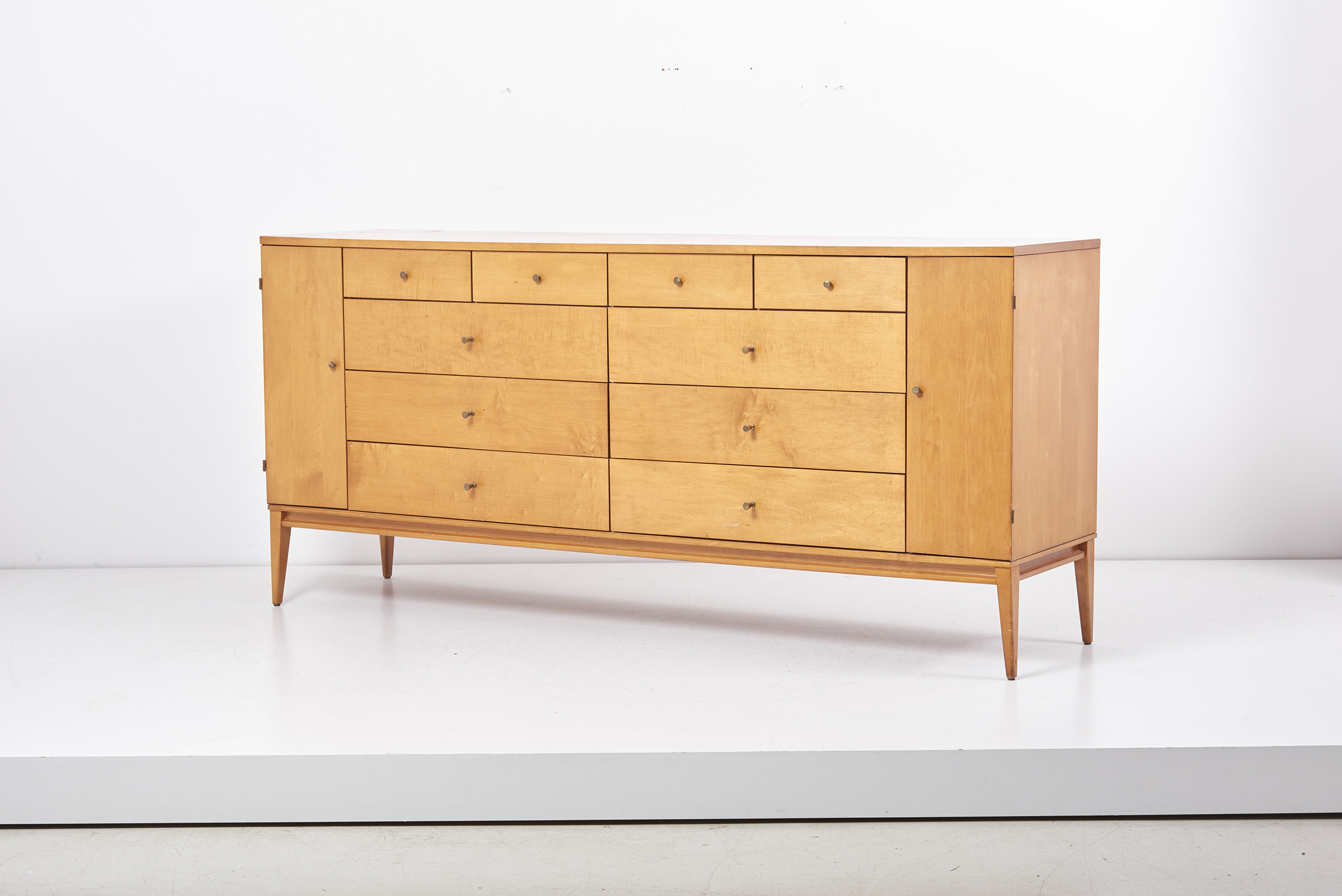 Planner Group for Winchendon Furniture Drawer Chest by Paul McCobb, with brass pulls. Designed and produced in the mid-1950s. Symmetrical drawer structure with four over six in center and another five drawers behind each door. All original hardware.
Price
Sold
Manufacturer
Winchendon Furniture Company
Material
Brass, Maple
Dimensions
H 33.07 in. x W 72.05 in. x D 18.11 in.
H 84 cm x W 183 cm x D 46 cm