Set of Two Studio Pottery Vases by Bob Kinzie for Stoneware Designs CA
USA - 1970s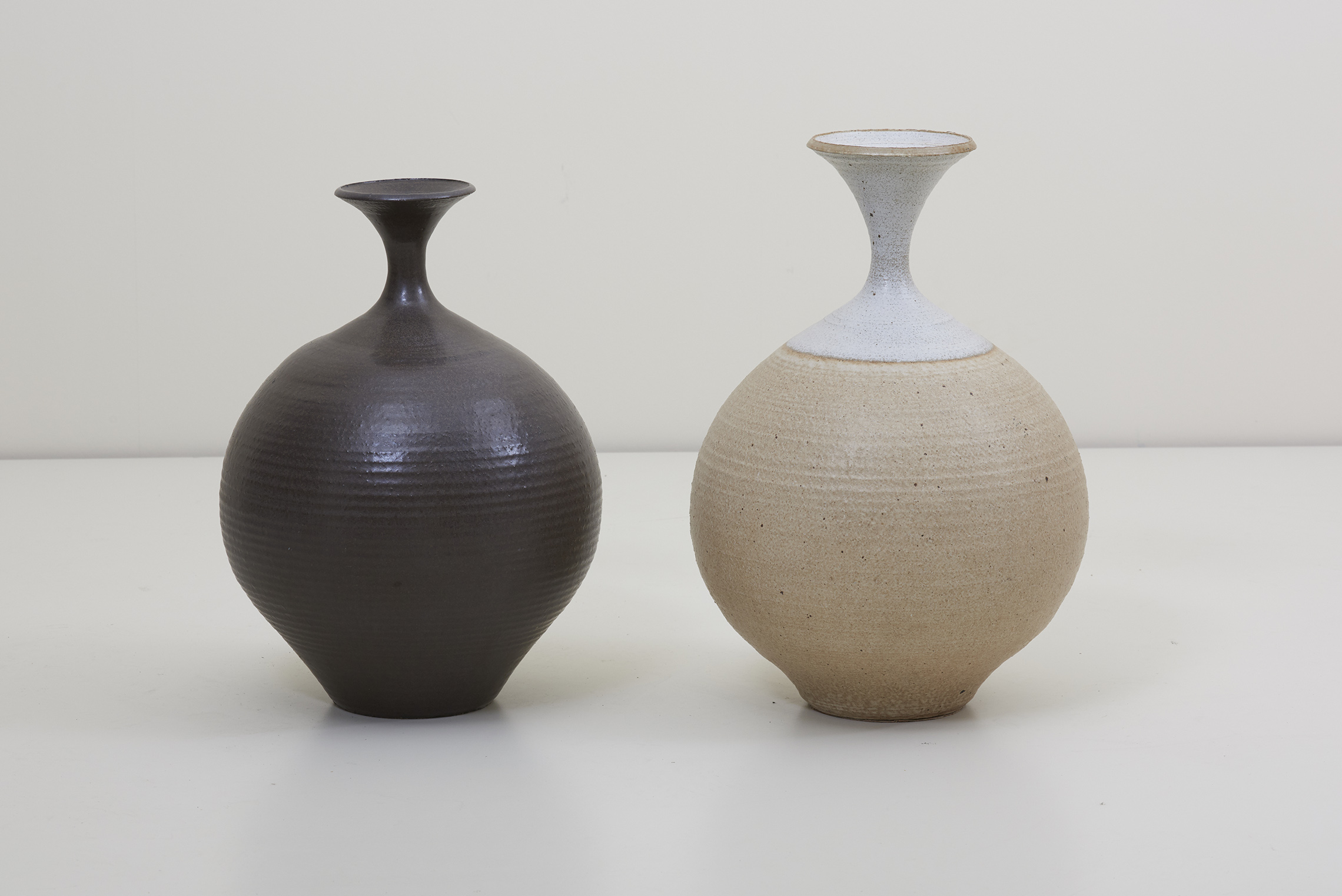 Set of two huge vintage hand-thrown studio vases with swollen body, narrow neck, and flaring mouth by Bob Kinzie for Stoneware Designs CA, circa 1970s. Clear throw ribs and textured metallic surface. Excellent condition.
Measures:
48cm x 35cm / 18.89" x 13.77"
52cm x 36cm / 20.47" x 14.17".
Price Set
3.230
Material
Pottery
Quantity
Set of 2
Dimensions
H 18.9 in.
H 48 cm
Ø 13.78 in. | 35 cm