Set of Two Lounge Chairs and Coffee Table in the manner of Charlotte Perriand
France - 1960s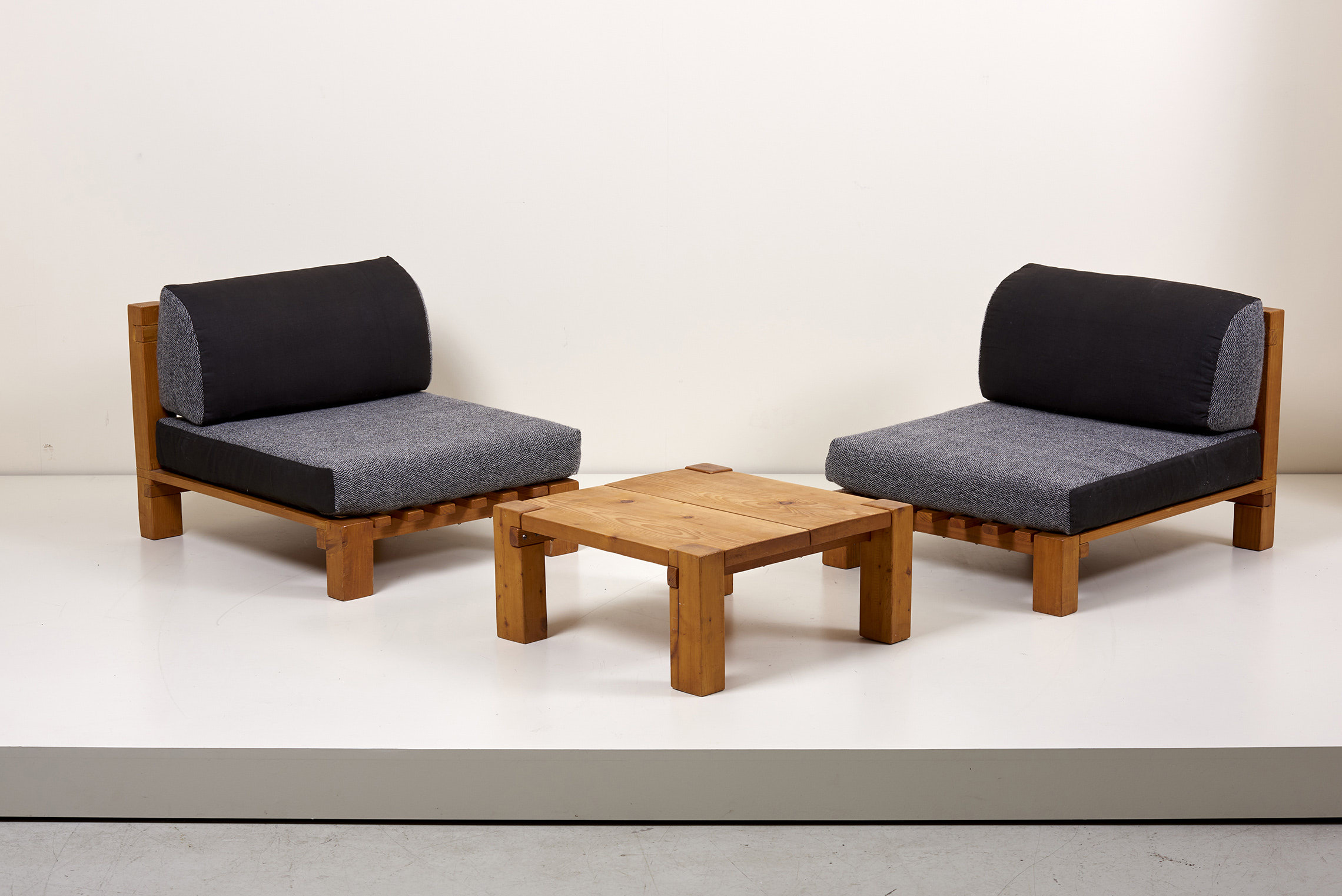 Set of two lounge chairs and one coffee table in the style of Perriand. All three items are in pine wood.
The given dimensions concern the chairs.
The measurements of the table:
25cm / 9.8", 54cm / 21.25", 54cm / 21.25".
Price Set
2.680
Material
Wood, Pine
Quantity
Set of 3
Dimensions
H 19.69 in. x W 23.23 in. x D 29.13 in.
H 50 cm x W 59 cm x D 74 cm
Seat Height 10.24 in. | 26 cm