Set of Two Vases by Roger Sloan
USA - 1970s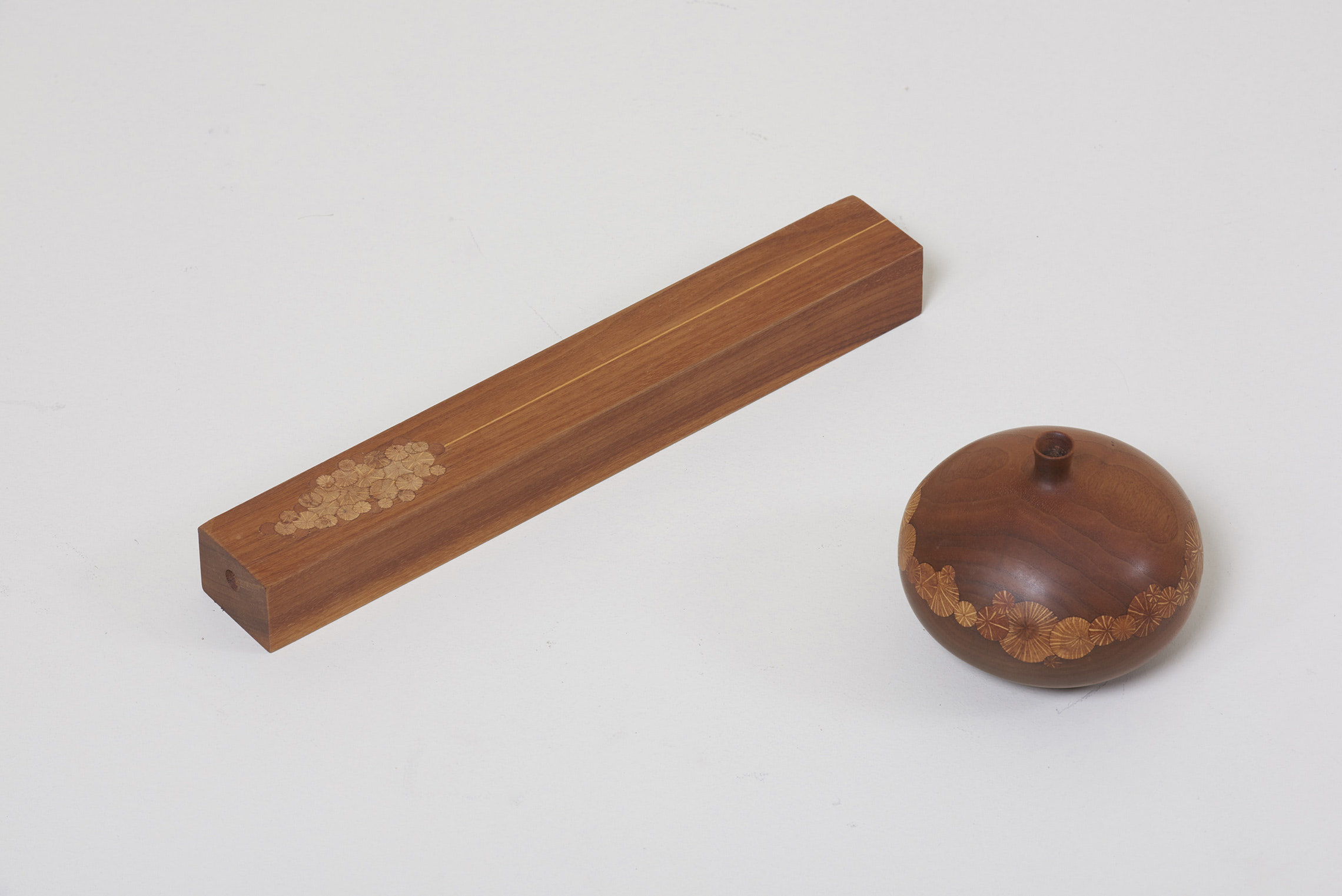 These two vases are designed by Michigan woodworker Roger Sloan. Both walnut pieces are inlaid with oak root cross-sections. Roger Sloan's pieces have been featured in the Fine Woodworking magazine.
The measurements for the twig pot are:
Hight: 9cm / 3.54"
Diameter: 11cm / 4.33"
Price Set
1.300
Material
Walnut
Quantity
Set of 2
Dimensions
H 11.81 in. x W 1.57 in. x D 1.57 in.
H 30 cm x W 4 cm x D 4 cm