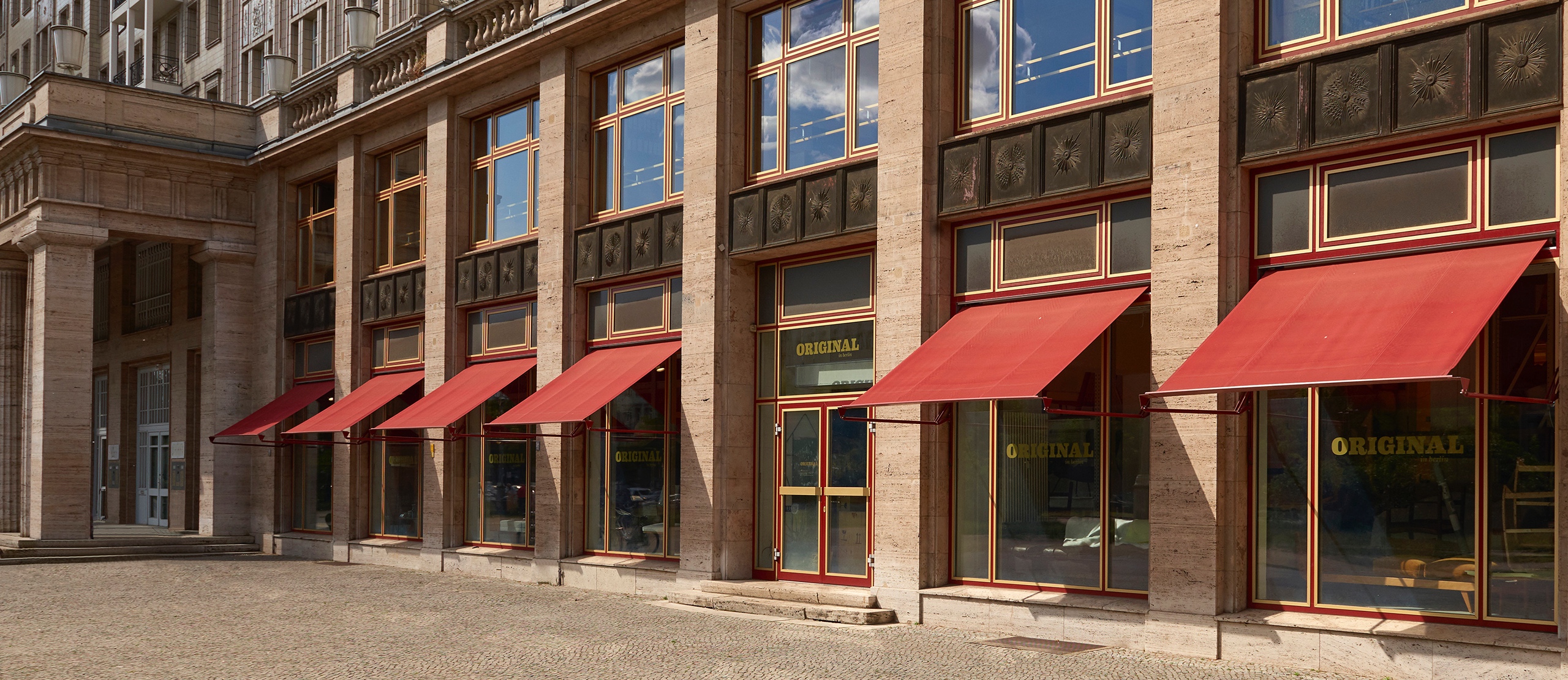 SHOPPING DESIGN ICONS
Original in Berlin
Your shopping destination for Mid-Century Modern furniture.
Come visit us in our Berlin store or send us an inquiry – global shipping available.
Original in Berlin uniquely pairs iconic Mid-Century Modern furniture with sought after contemporary designs. Our ever-growing collection is carefully curated in a spaciously laid out showroom that spans over 2.000 sets and pieces, including exclusive furniture and lighting as well as an array of distinct art, ceramics and wall decorations.
As a prime destination for vintage furniture, design enthusiasts from all around the globe are in for a treat. Whether they are on the hunt for well-known European designers such as Charlotte Perriand, Hans J. Wegner and Pierre Chapo or chasing after American classics by Paul McCobb, Jens Risom and George Nelson, we have them covered.
But the shopping experience doesn't stop in our beautiful brick and mortar space. With items sourced from across Europe and the U.S., Original in Berlin has established itself as an international online business, consulting and seamlessly shipping to clients all over the world. With our ever-changing collection and hand-picked curation, we are globally renowned for our devotion to extraordinary and timeless pieces.



New Originals
Fostering legacies
Along with our focus on rare vintage treasures, Original in Berlin's portfolio further consists of newly produced Mid-Century designs, labelled as "New Originals". In this category, clients are invited to discover unique pieces of selected artists and designers, whose work is recognised as part of the Mid-Century movement. The collection includes original designs by icons such as Carl Auböck and George Nakashima, for which to this day, the manufacturing is fully guarded by family members.
Utilizing the same materials, original molds and techniques every piece is in line with its originator's construction. Moreover, Original in Berlin works closely with contemporary artists featuring ceramic works by Californian sculptor Stan Bitters as well as hand-crafted leather chairs by Daniel Wenger.
Lars Triesch
The treasure hunter
With an early enthusiasm for Mid-Century Modern, Lars broke ground for Original in Berlin a decade ago and turned his passion into his bread and butter - sourcing, reviving and distributing vintage and contemporary furniture to customers worldwide.
Lars' fascination for visionary architecture and good design has led him to frequent travels overseas. But it was in California where he felt most inspired. Here, he fully immersed in the legacy of iconic Mid-Century masterminds and nourished close relationships with acclaimed designers still living today.
With his holistic take on preserving a design era as multifaceted and innovative as Mid-Century Modern, Lars offers his clients an extensive network of craftsman, architects and designers alike. These days, having made a name for himself, his comprehensive design expertise is internationally valued, not only by collectors but also by renowned auction houses.
Thanks to his know-how, Original in Berlin offers a range like no other.
---
"I like to discover design pieces whose value
is not necessarily recognised at first glance."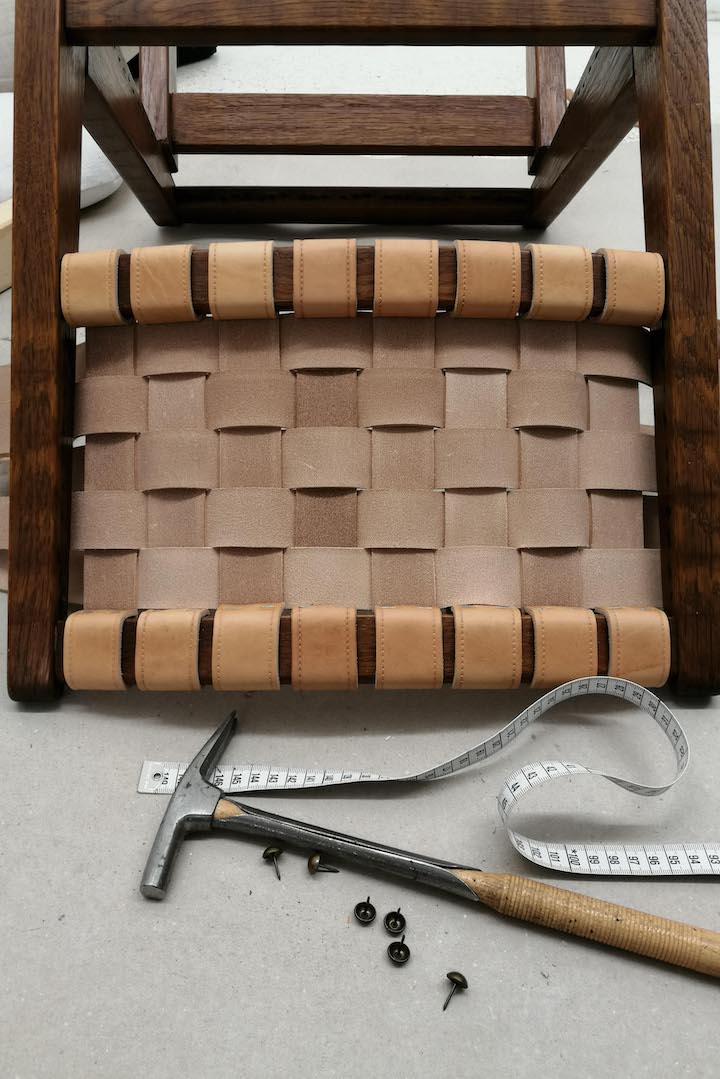 inhouse craftsmanship
Behind-the-scenes expertise
Skilled in-house craftsmen add to the Original in Berlin success story. Inside the Original in Berlin workshop, a small team of local artisans offers clients on-demand upholstery and carpentry services, reviving each piece of furniture with tireless attention to detail. "Every new piece we buy undergoes thorough examination and is meticulously restored by our expert team.", emphasises Lars Triesch, founder and owner of Original in Berlin.
Connecting the dots
Given its well-established reputation, catering for long-term customers and new clients alike, Original in Berlin further serves as a hub for professionals. The furniture business proudly attends to a large network of interior designers and architects. Offering discounts, the sourcing of special items as well as previews of new arrivals are part of the service.
Services
Every piece of furniture purchased through Original in Berlin is carefully handled. This includes professional packaging and crating services, to ensure its safe delivery from our showroom to your doorstep. Thus, Original in Berlin works in close partnership with the world's leading shipping companies. Each transport is of course fully insured.
Furthermore, Original in Berlin takes care of special requirements such as express shipment or cargo delivery. Should your item require delicate handling during transportation, we also offer white-glove services. No matter your situation, we make it our top priority to go the extra mile in exploring effective solutions.