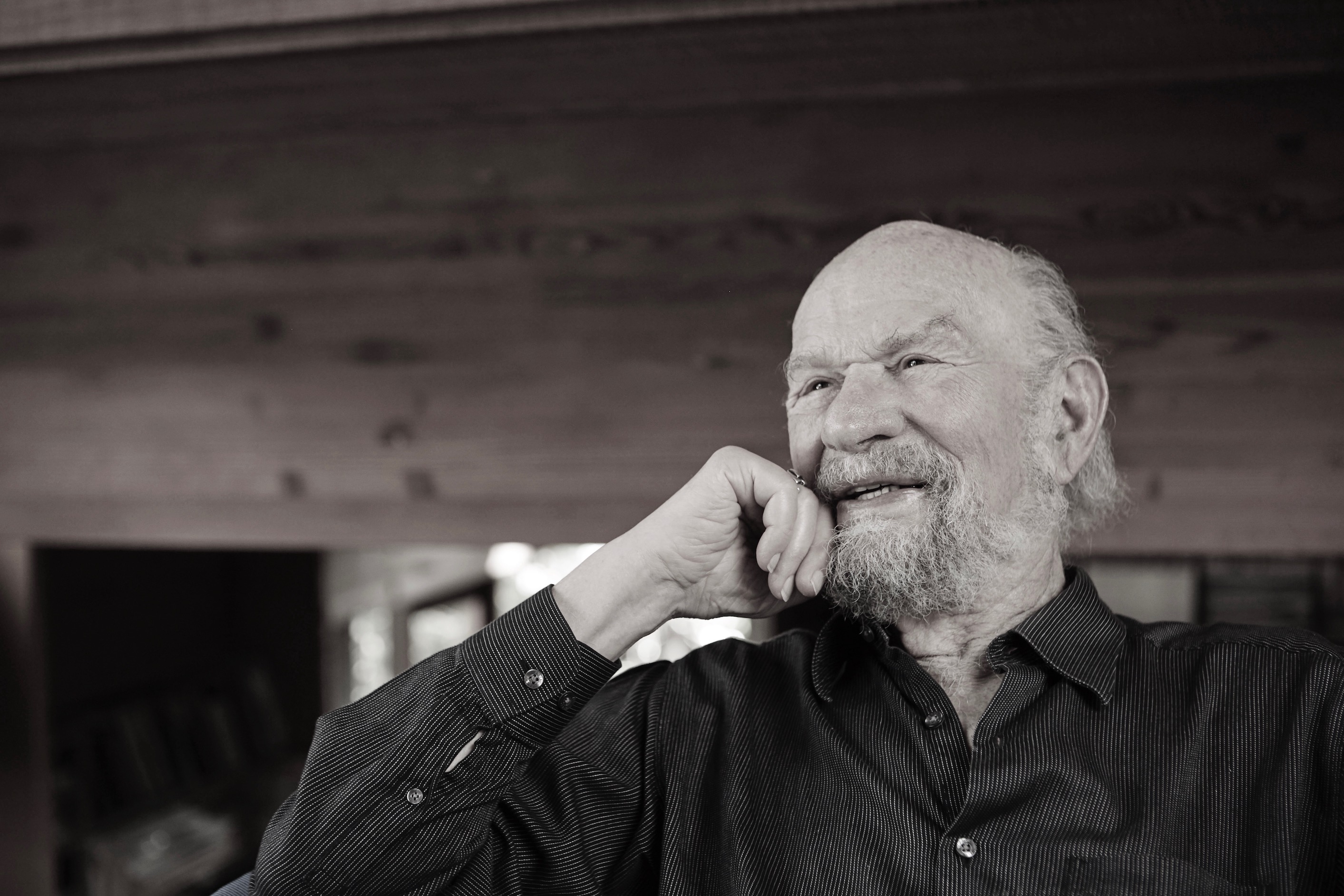 NEW ORIGINALS
THE RAY KAPPE FURNITURE LINE
by Original in Berlin
California Modernism is synonymous with sophisticated minimal structures, featuring open plan design and indoor-outdoor living, inspired by traditional Japanese architecture. One of the movement's most influential architects was Ray Kappe. Known foremost as an excellent architect, he later also devoted himself to one-of-a-kind furniture. And this is where the Original in Berlin x Ray Kappe story begins...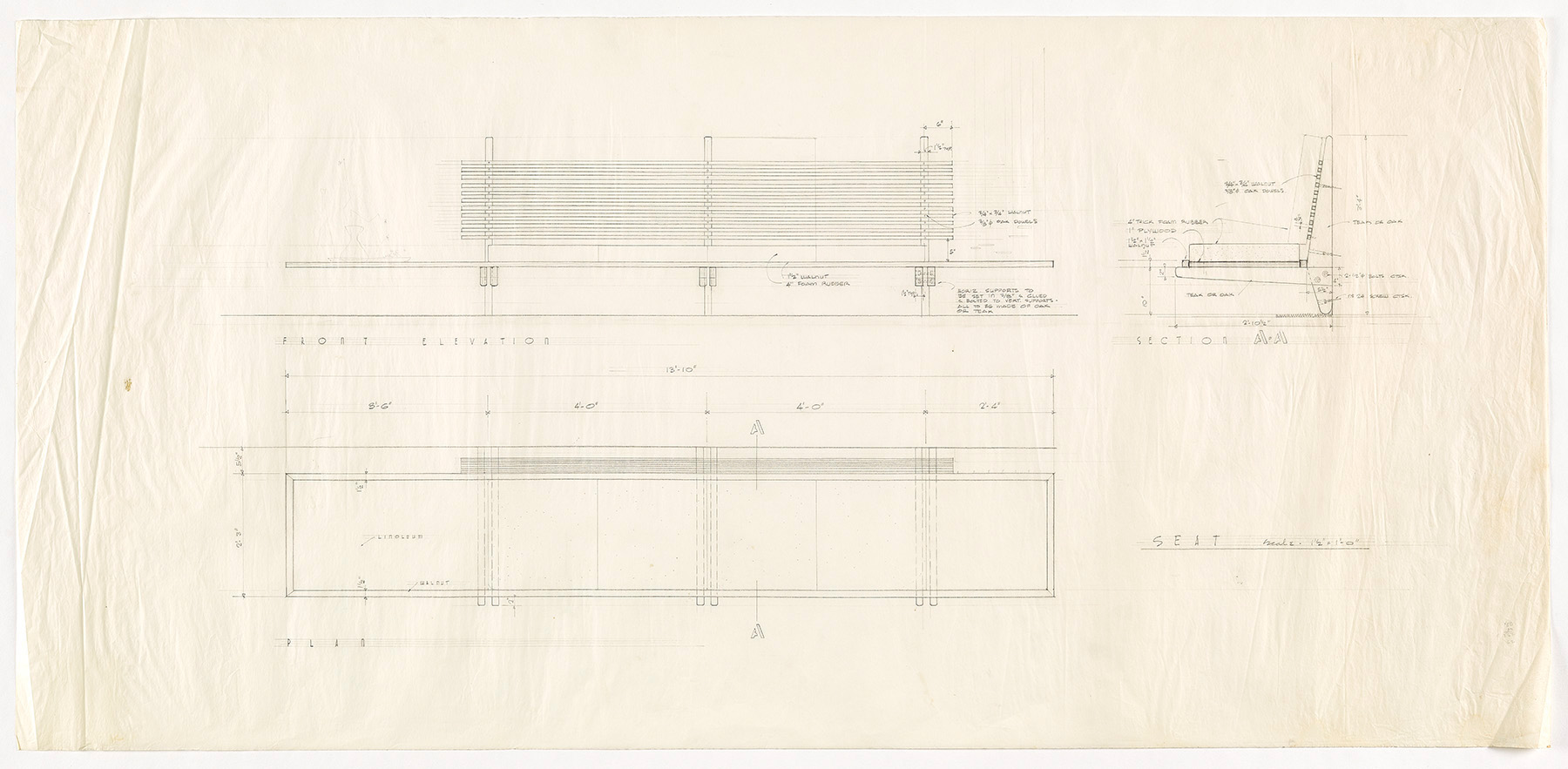 The Rebirth of Ray Kappe Furniture Design
Based on original drawings, applying millimetre by millimetre precision, each item mirrors the design language Ray Kappe so thoroughly defined in his architectural work. Every piece is a reflection of its unique counterpart. From the original choice of solid wood materials such as American red oak, teak, pine and maple, to powder-coated drawer handles and distinct finishings - every detail is carefully considered, respecting the vision of its creator. Drawing from his deep-rooted architectural proficiency and applying his skills to tables and sofas alike, with his furniture collection Ray Kappe essentially closed the circle of his unparalleled mastery.
---
Although Ray Kappe (1927-2019) embodied South California Modernism perhaps more than any other architect, he was always resistant to the label. He created more than 100 buildings in his unmistakable style, with its clean lines and open construction. These works redefined architecture in the mid-20th century, busting years worth of clichés. In contrast to Modernism, Kappe did embrace the term "modern" for its implication of timeliness - an essential characteristic of Kappe's work, then as now. Kappe began to experiment early on, using modular, prefabricated elements, and never stopped questioning the predominant status quo in architecture. His lifelong fascination with nature was present in all his designs, which prioritized the building's location and intended use. Kappe's pragmatism, which resulted in the construction of effortless spaces and the use of sustainable materials, was revolutionary for his time.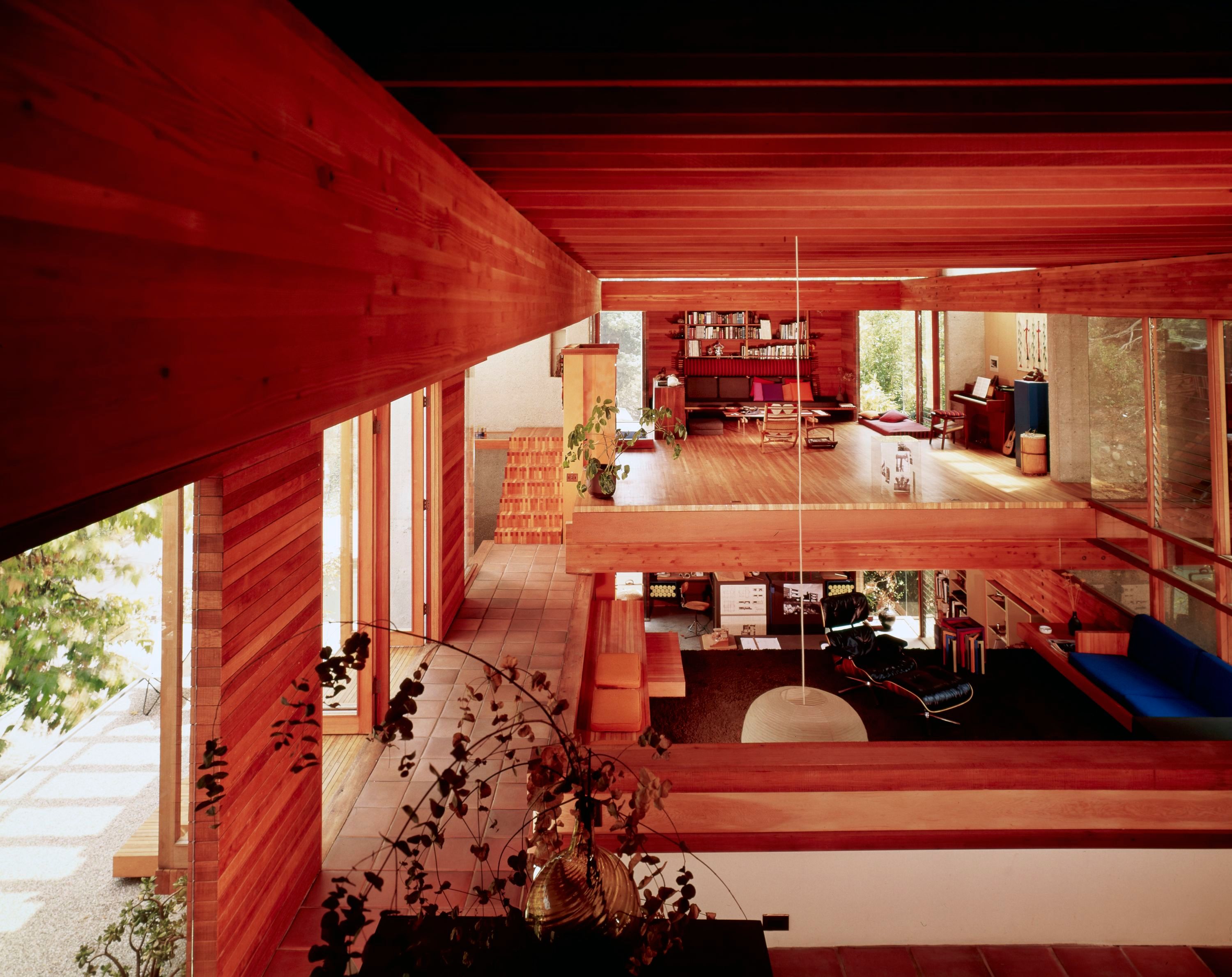 ©photo by Julius Shulman, J. Paul Getty Trust. Getty Research Institute, Los Angeles (2004.R.10)
In 1968, Ray Kappe was chosen to start the Architecture program at California State Polytechnic University at Pomona. After 3 & 1/2 successful years he resigned in 1972, and founded SCI-ARC, the Southern California Institute of Architecture, which is now almost 50 years old. As founding director, he led the school to accreditation in just four years, purchased land in Topanga Canyon for experimental structures, purchased and restored a villa for SCI-ARC's European Studies program in Vico Morcote (Lugano), Switzerland and chose the historic building in the L.A. Arts District as SCI-ARC's permanent home, helping to re-vitalize the downtown area.
Kappe's buildings take you on a journey of discovery as each space opens up level by level. His vision also extended to his interiors, which can be understood as the continuation and perfection of his architectural style. Using leftover building materials, he designed one-of-a-kind furniture which integrated seamlessly into the predominantly horizontal lines of his buildings and heightened their aesthetic impact.
In 2016, Kappe met with Lars Triesch, the founder of Original in Berlin. Several visits to the architect's residence in Los Angeles followed. Triesch's admiration for Kappe's work blossomed into a close bond between their families.
As the first retailer and manufacturer of licensed Ray Kappe furniture designs, Original in Berlin has curated a range of pieces including dining and coffee tables, a customizable sofa, a sideboard, as well as a letterbox, all designed by the architect between 1950 and 1980. An in-house team of skilled furniture makers and restorers have breathed new life into this collection using Kappe's original sketches and his preferred materials, including American red oak, teak, Douglas fir, maple, glass, and gilded bronze. Each detail is finished and certified in strict accordance with Kappe's vision. These timeless pieces of Southern California Modernism have as striking an effect as when they were first designed. The Ray Kappe Furniture Line by Original in Berlin is presented in the New Originals Showroom.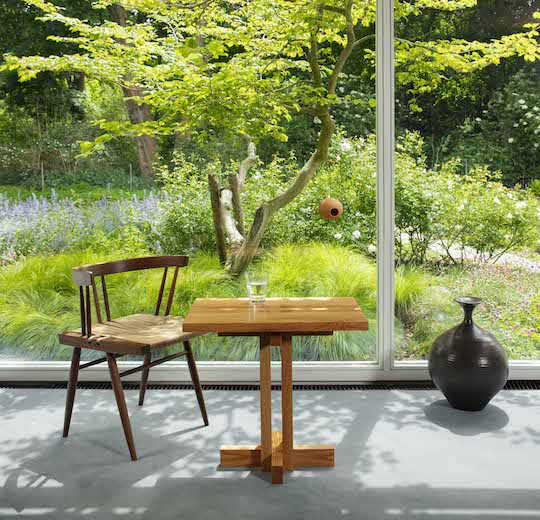 © Ludger Paffrath Photography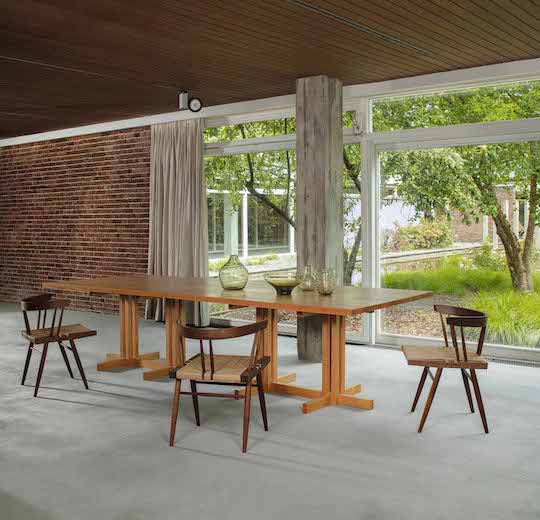 © Ludger Paffrath Photography