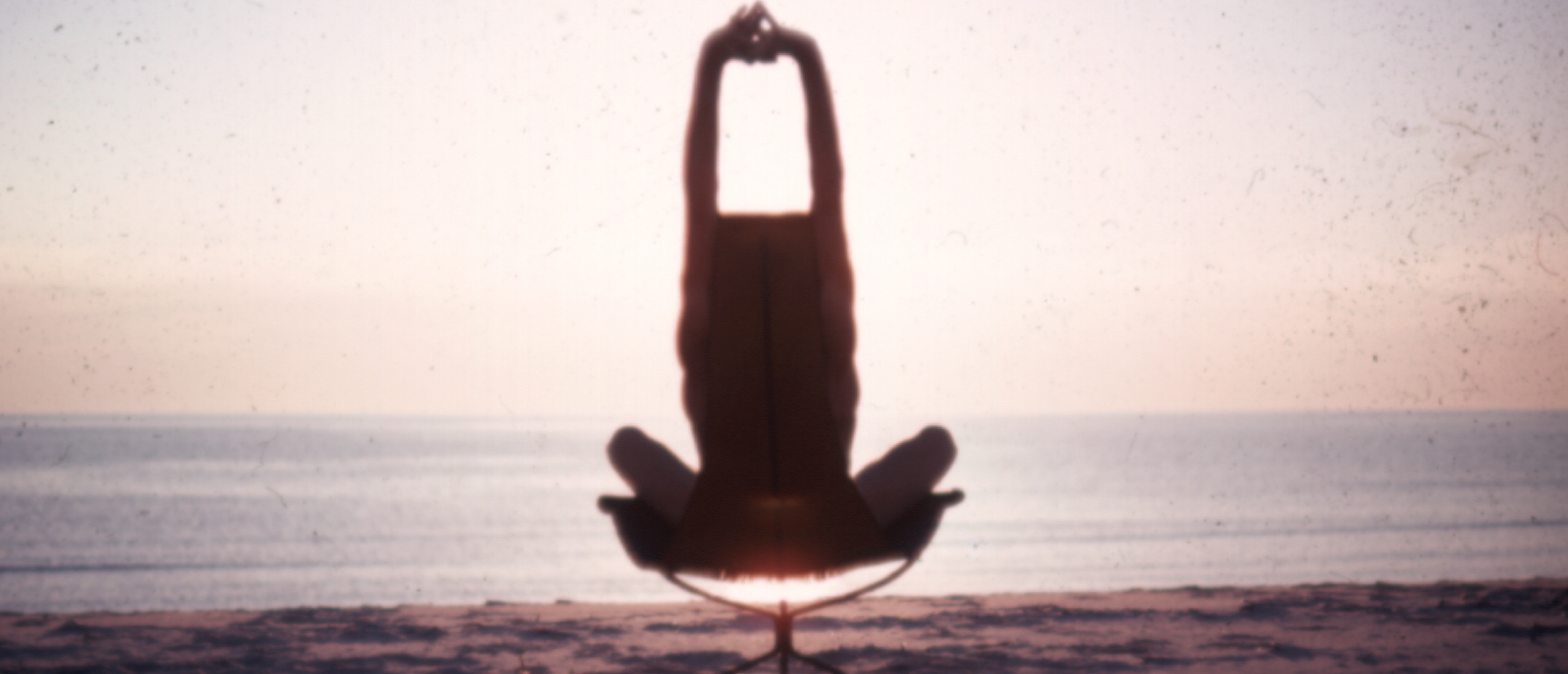 Image courtesy of Dan Wenger
DESIGNER IN FOCUS
DAN WENGER
Original in Berlin presents Designer in Focus: This new section of our in-house magazine gives an insight into the life and work of some of the most influential designers of the Mid-Century Modern era. In a short portrait we will elaborate on each designer's individual career path as well as their most iconic designs: What are they best known for? What makes their work remain so exceptional and relevant - even up to the present day? This edition features Dan Wenger.
Image courtesy of Dan Wenger
TIMELESS MID-CENTURY MODERN CLASSICS IN LEATHER AND STEEL
The Zeitgeist of the late 1960s can be found in Dan Wenger's simple yet iconic leather and steel designs. Between 1969 to 1979 Wenger designed more than 300 different pieces of furniture, including the Lotus Chair and other well-known items. A selection of his most renowned designs have stood the test. These pieces are now, more than forty years later, available at Original in Berlin.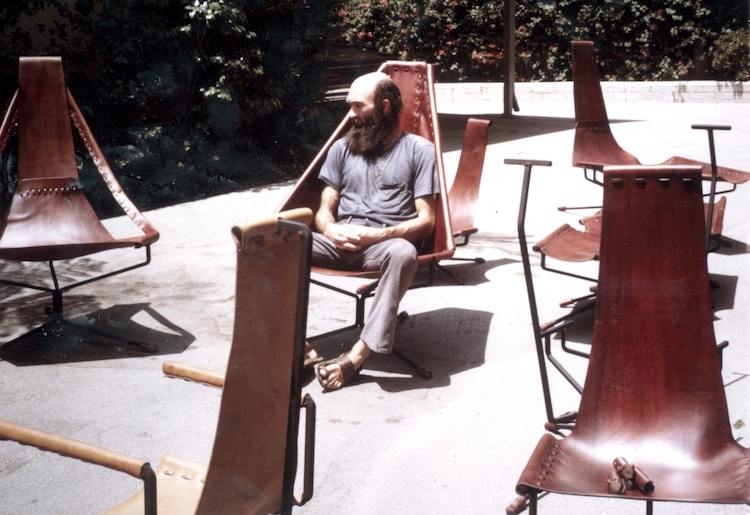 Dan Wenger sitting in one of his Lotus Chairs. Image courtesy by the artist
Clear shapes, muted colors and materials, that convey both a discreet visual and soothing haptic sensation: Pieces by Dan Wenger are commonly characterized by a straight-forward approach of design as the very definition of traditional craftsmanship. Paired with a keen instinct for aesthetics and comfort his designs remain a classic among furniture pieces of the Mid-Century Modern era.
Inspired by a chair from his childhood home in California, Wenger designed and created his very first piece of furniture in 1969: A chair in leather and steel named the Lotus Chair. Made of sturdy frames of steel and solid leather slings - both of them distinctive materials in Wengers work - the chair turned out to be his most iconic piece. With the seat and back consisting of a bendable leather strap the Lotus Chair also allows a hammock-like sensation by creating a soft rocking motion. It is the unique shape of the chair accompanied with its versatile use that constitutes its iconic status, even up to the present day.

Regarding pieces consequent to the Lotus Chair one can detect a certain continuity in regard to the materials and the overall use of clear, straight-lined shapes. The Tripod Dining Chair for instance, a handmade three-legged model in metal and leather, features the same pyramidal shaped backrest of the Lotus Chair. Other pieces, such as a Quark Stool or the U Chair, follow the form language of Wengers initial designs, especially considering the alignment of the legs or the backrest.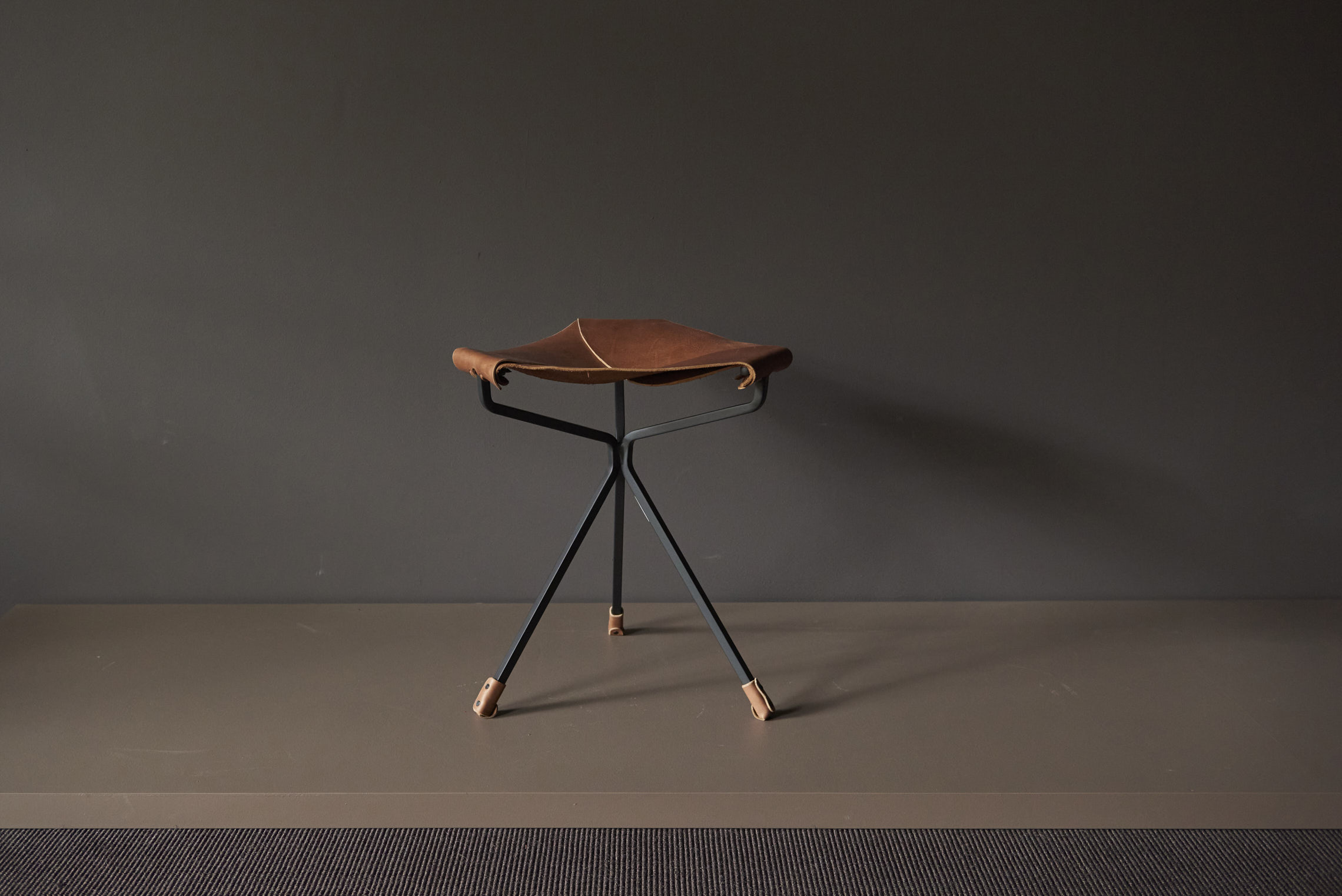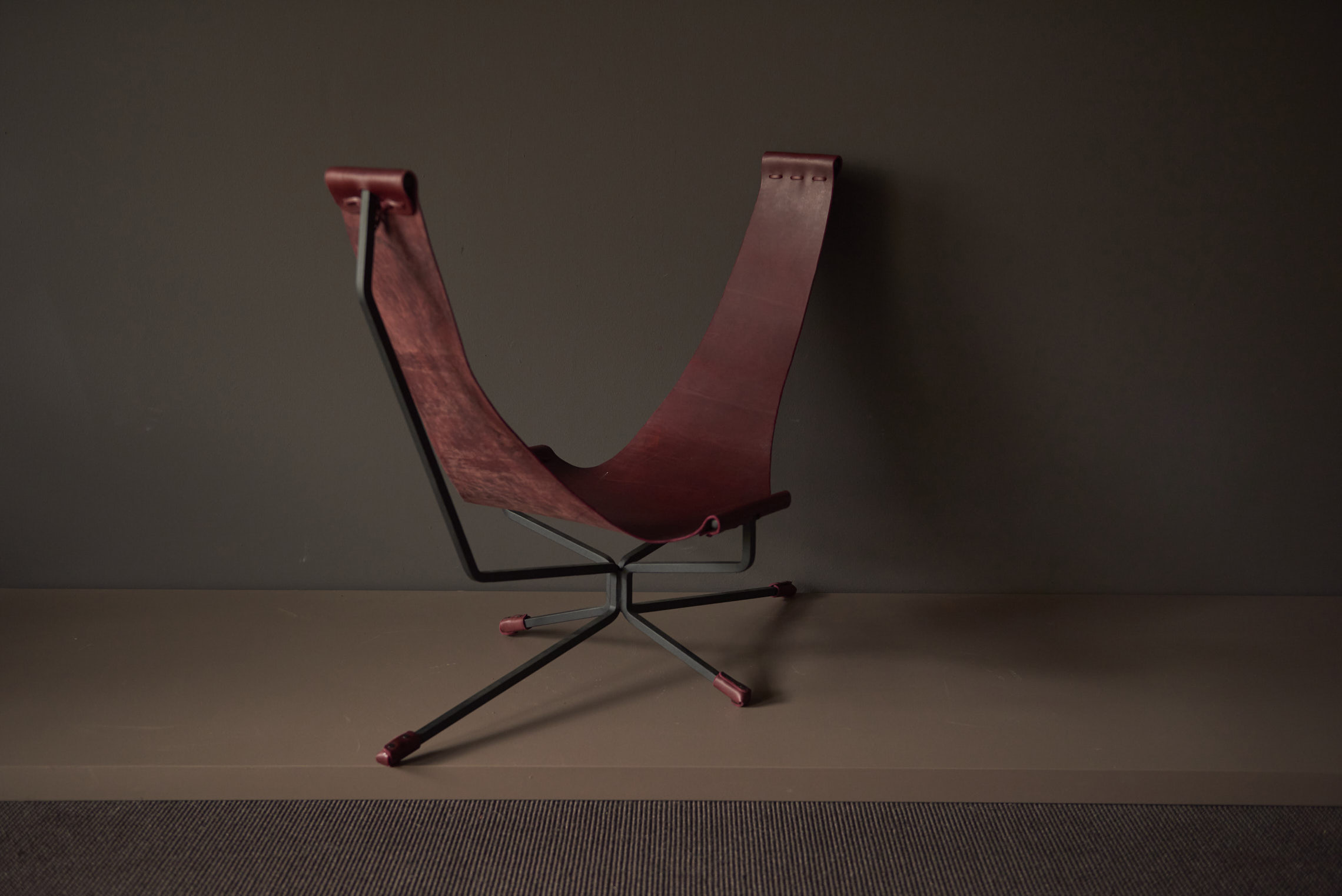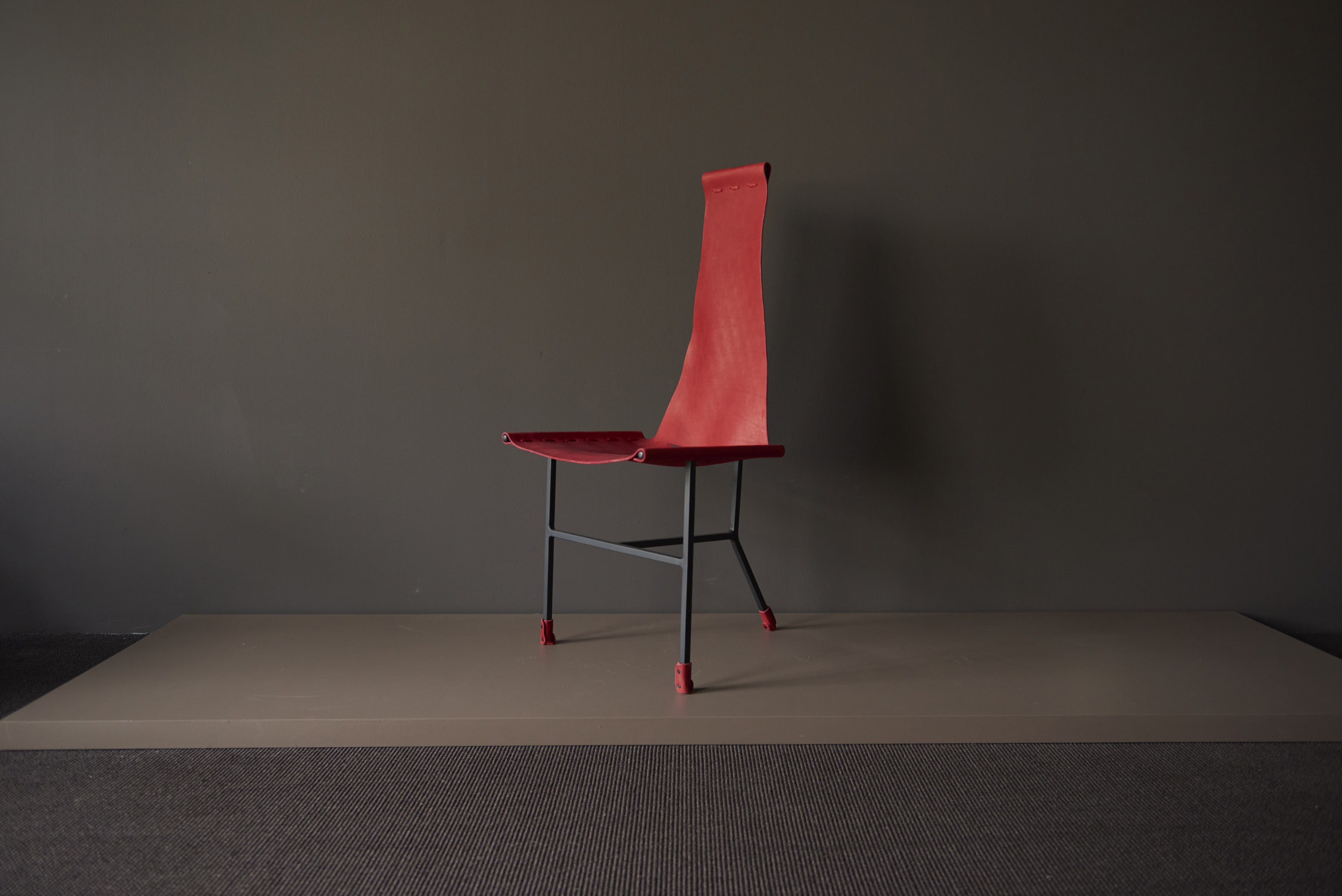 Despite the success of the designs in the 1970s, Wenger eventually moved on to other projects. Taking a quite unexpected turn he abandoned the field of furniture design and took up employments as a physics professor and hang-gliding instructor.
It was only decades later when an encounter with two young Los Angeles designers initiated Wengers comeback as a furniture designer: In 2009 he has been approached by Scott and Joanna Nadeau of Ten10 Design who came across the Lotus Chair. The couple was so taken with its puristic yet sophisticated design that they started reaching out to Wenger. Their aim? A co-partnership with him in order to reissue the chairs. Wenger, seventy-five at that time, was surprised yet intrigued. After a thirty years hiatus, he eventually returned to designing and creating furniture.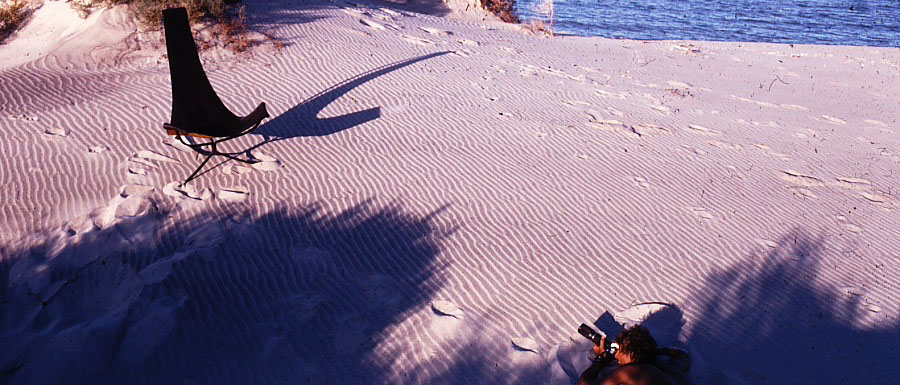 Image courtesy: Dan Wenger
After learning that there was a wide interest in Mid-Century Modern furniture not only in past decades but even up to the present day Wenger recreated several original designs while also establishing new ones. "I learned at that time that there was an active market in my furniture. The Mid-Century Modern look was getting much attention (...). After a few years on my own I gained the assistance of my son Sam and now we combine our skills as Wenger Designs."
Both Dan and his son Sam state that the foundation of Wenger Designs has helped them changing and evolving their work, now using a variety of different colors and finishes while the actual handcrafting process has become even more precise. Despite receiving orders on a regular basis the production of each item remains a unique and, above all, elaborate process of true, authentic craftsmanship.
Did we spark your interest in Dan Wenger? To learn more about the artist take a look at the video and the Spotify playlist below, both exclusively produced for Original in Berlin.
Last but not least we would like to make a recommendation for all Californian residents: Until July 2022 the Palm Springs Art Museum exhibits some of Wengers most iconic pieces as part of The Modern Chair. The exhibition traces back the evolution of the modern chair starting with iconic items such as the Thonet "B-9" moving onwards from Mid-Century Modern classics up to modern icons of the 21st century.