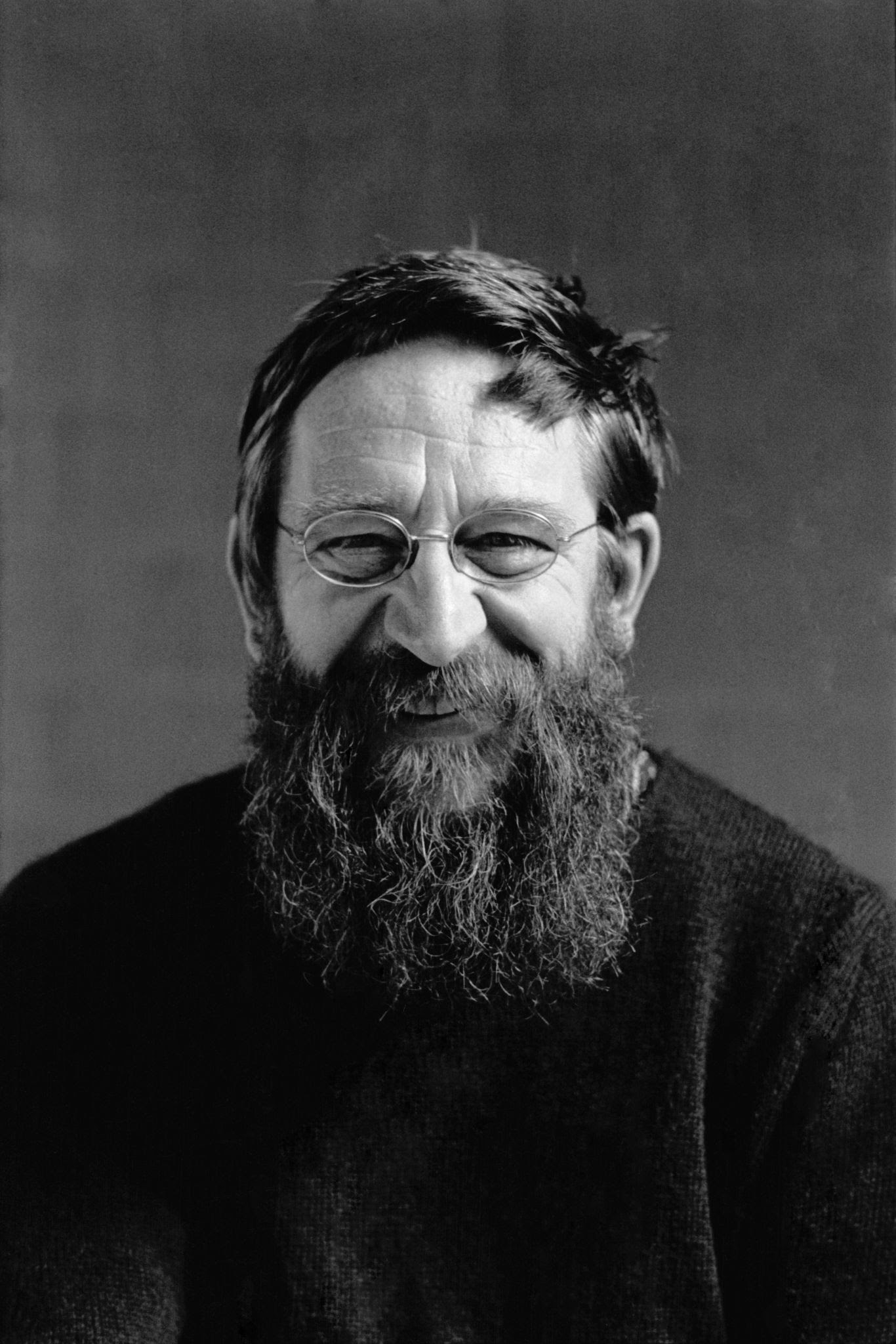 ©Chapo Création
DESIGNER IN FOCUS
PIERRE CHAPO
Original in Berlin presents Designer in Focus: This section of our in-house magazine gives an insight into the life and work of some of the most influential designers of the Mid-Century Modern era. In a short portrait we will elaborate on each designer's individual career path as well as their most iconic designs: What are they best known for? What makes their work remain so exceptional and relevant - even up to the present day? This edition features french designer and woodworker Pierre Chapo.
©Chapo Création
Pierre Chapo (1927-1987), most commonly known for his timeless, beautifully hand-crafted furniture, will be this week's designer in focus. His pieces, sophisticated in their design and persistent in their construction, can be considered a classic par excellence.
Born to a French craftsmen family in 1927, Pierre Chapo had shown an extraordinary artistic talent from early on. Initially interested in the art of painting, the encounter with a marine carpenter prompted him to take a different path. Fascinated by the versatility and plain beauty of natural materials, Chapo decided to engage in the art of woodworking.
His rich career eventually spanned more than three decades, starting in the postwar years until his death in the late 1980s. Throughout this period, he created furniture that was rooted in the aesthetics of traditional craftsmanship and his love for practical yet sophisticated designs. Especially the functional approach paired with an elegant, somewhat architectural style can be considered an essence of his oeuvre.
Influenced by both traditional craftsmanship and modernism, Chapo created an elegant aesthetic while also highlighting the natural structure of the wood as a unique element of design. At first glance his preference for hardwood such as elm and oak stands out: Celebrating the beauty and singularity of these materials can be considered another essential element in Chapo's work.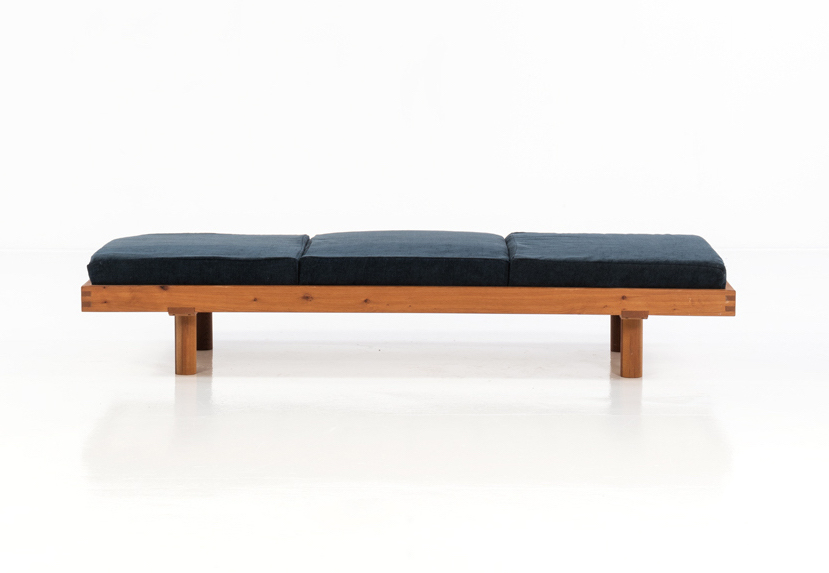 ©Piasa
When retelling the story of Chapo's legacy and success one also needs to consider the role of his partner Nicole Lormier and the couple's constant quest for new experiences. Driven by wanderlust, Chapo and Lormier started exploring Europe, Central America and the United States in the 1950s. It was the abundance of impressions and experiences during these travels that inspired Chapo to establish his very own, unique style and planted the seed for his subsequent design career.
Aside from numerous travels, the engagement with other artists and current movements have been another source of inspiration. Not only Chapo, also Charlotte Perriand and Louis Sognot, both French designers of the same period, were emphasizing natural materials such as straw wood (Perriand) and rattan (Sognot).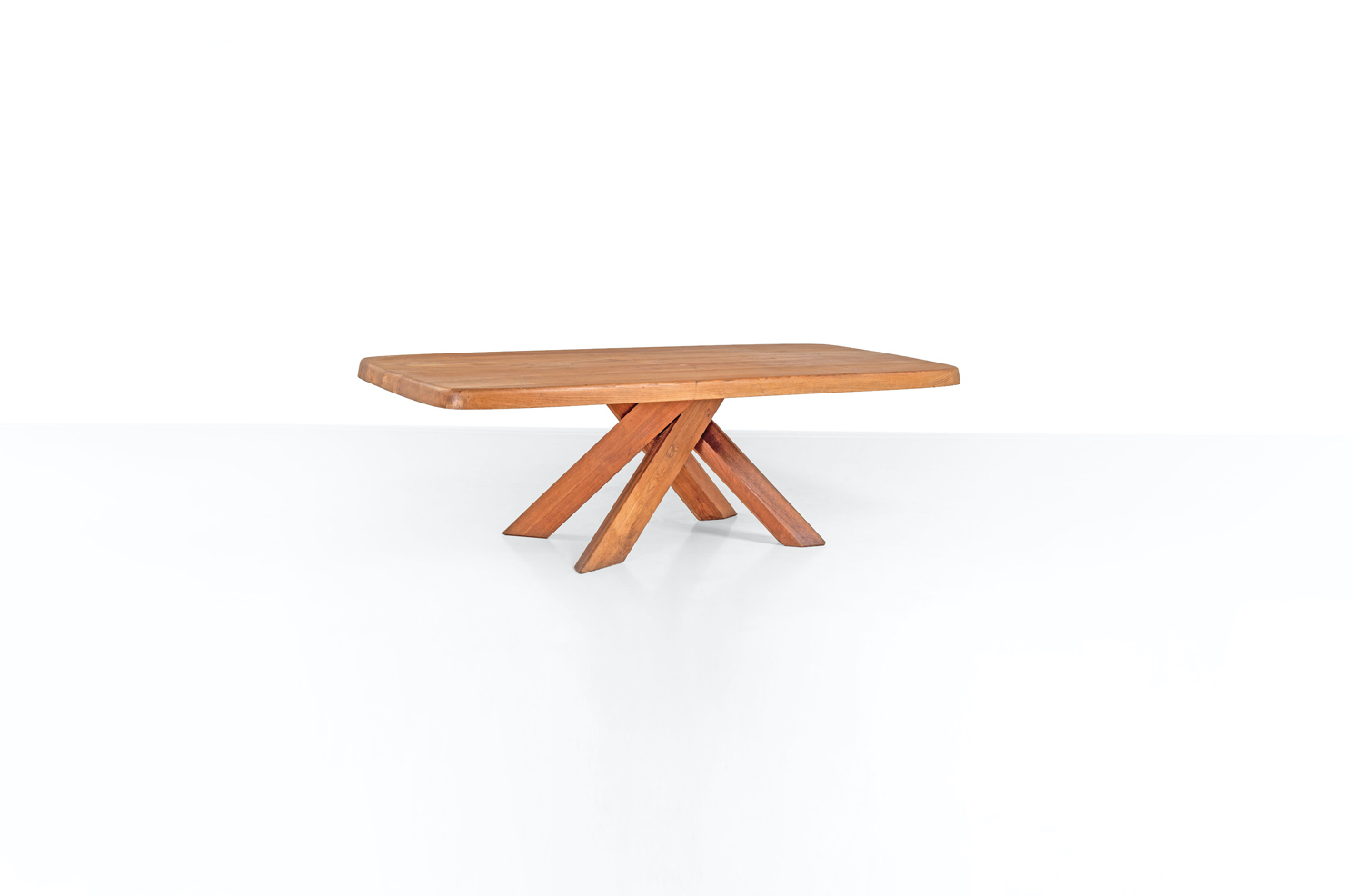 ©Piasa
Swiss-French architect Le Corbusier might have been another influence when it comes to the modular approach of Chapo's designs and its clear, straightforward lines: In fact many of Chapo's pieces can be combined or used in multiple ways such as the 07 Banquette à Coulisse Daybed or the R19A which can be used both as a chest of drawers or a complementary side element for the B19 desk.
Last but not least one can also find parallels between Chapo another iconic designer of traditional, hand-crafted furniture: Similar to George Nakashima, Chapo's furniture, too, is a simple yet clear avowal for the beauty of natural materials, stressing the unique structure and hence the singularity of each item. At first sight, the strong predilection and deep attachment to wood becomes, both in Nakashima's and Chapo's work, immediately apparent.
It was until the 1980s that Chapo continued creating and producing furniture, eventually leading the business from the south of France in Gordes, near Avignon. This workshop, formerly known as the studio "Chapo Gordes", exists up to the present day with Chapo's grand-son operating and leading the business into its third generation of ownership.