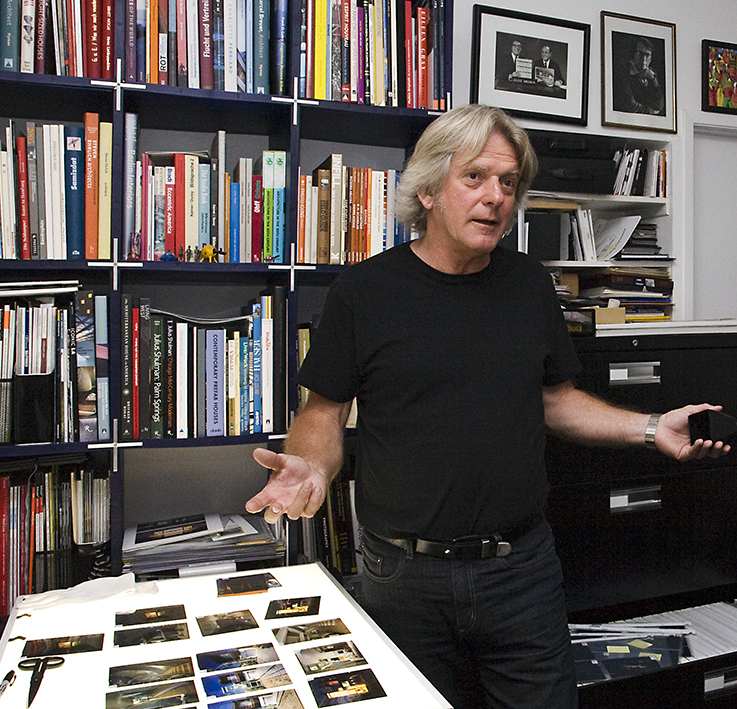 by Lisa Staub
Q&A
with Jürgen Nogai
Our Q&A section features well known artists and designers. In 21 short answers they share with us the little things that define their work as well as their personal life: How do they work? Who or what is their source of inspiration? What's the best piece of advice they've been given? And what's on top of their bucket list?
This edition's guest is photographer Jürgen Nogai. Born in the 1950s in Germany, he soon developed a passion for arts: After earning a degree in Fine Arts and studying Film and Television his interest eventually led him to photography. Over the time, he gained a reputation as an skilled art and architecture photographer, exhibiting and collaborating with museums, galleries and several design firms. In the 2000s Nogai eventually moved to Los Angeles, a choice that turned out to have a considerable impact on the course of his career. Ultimately, it was in the States, where he met architectural photographer Julius Shulman – an encounter that led to a longstanding, enriching collaboration and resulted in numerous private and public assignments. Through their collaboration, both Shulman and Nogai refined and elaborated their unique style of architectural photography, with Nogai continuing his own work up to the present day.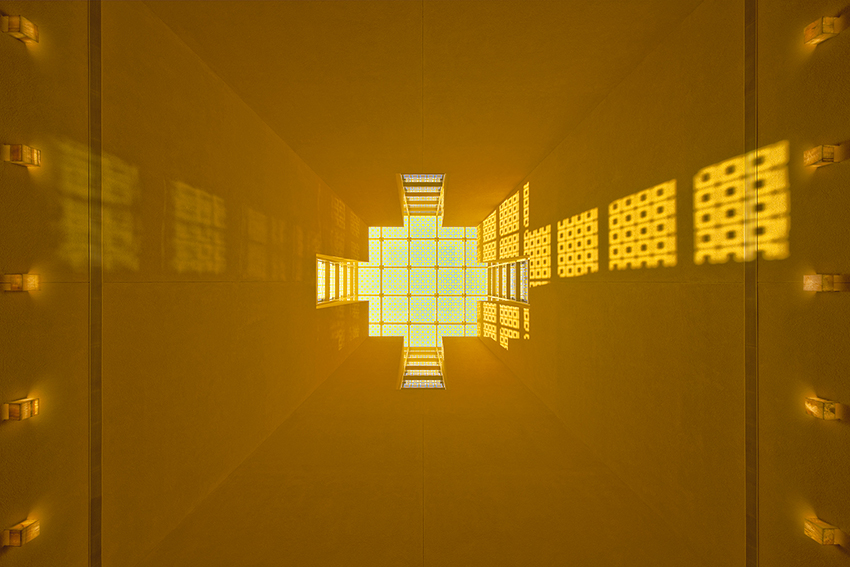 © Jürgen Nogai
---
1. Who are you and what do you do?
I am not only photographing architecture and art, I am also interested in all kinds of human activities and in understanding what makes a house a house. With my images I want to guide people through buildings and show how function and design work together. Another side of my work is the use of my camera as an "eye-opener".

2. Tell us how you work.
My work is quite easy, I have good camera equipment and I look at things in a simple, straightforward way - less special effects. I am not standing upside down behind a shaking camera, it is enough, when the image is upside down on the ground glass and I can do a long exposure ??? I love working with large format cameras and film. I still think that the image on film is closer to reality. I also work digitally, it always depends on the use.

3. What role does the artist have in society?
"Wenn etwas bildet, ist es Kunst - Bildende Kunst" (J. Oberthür): If something is shaping us, it is art – fine art. In response to our transforming world into a digital one, the artist is more and more important to connect to the world of imagination, creativity, material, soul and what else is necessary to have both feet planted on the ground - having a point of view and not fighting in a virtual nonsense world burning human energy.

4. Explain your art in three words.
Simple, honest, authentic.

5. What¹s your strongest memory of your childhood?
Honestly? Getting a farmhouse at Christmas with the pig being bigger than the farmer. That didn't - and still does not work in my world.

6. What has had a lasting impact on you and your work?
More then 10 years of work with a man, who became nearly a hundred years – Julius (Shulman). Our perspectives on things and the endless talks while driving home or having bacon out of the microwave in the morning (nice and crispy!).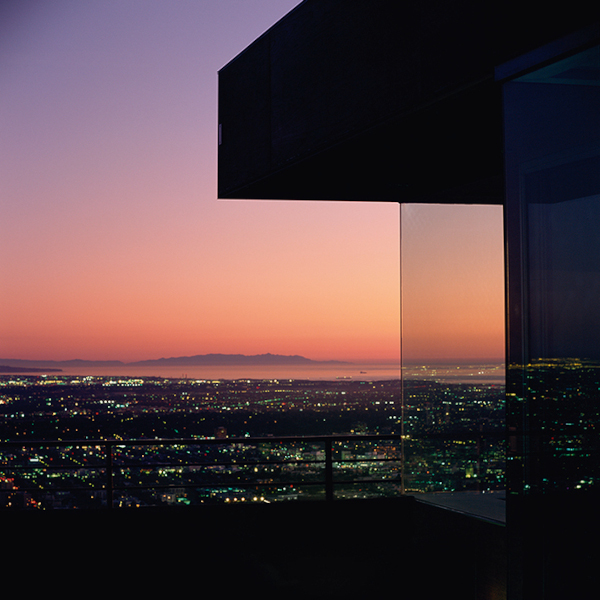 © Jürgen Nogai

7. What jobs have you done other than being an artist?
Teaching art and German language.

8. What and who inspires you?
Every new challenging job.

9. Name something you love.
My partner and my dog - sometimes just sitting and watching people walking by.

10. Name something you don¹t like.
Fear!

11. Name some artists you admire.
P. Picasso, S. Salgado, Julius Shulman/ Ezra Stoller, Tim Ulrichs (I can not
look anymore at art) and a lot more!

12. Favorite or most inspirational place?
Death Valley / Iceland - silence and the elements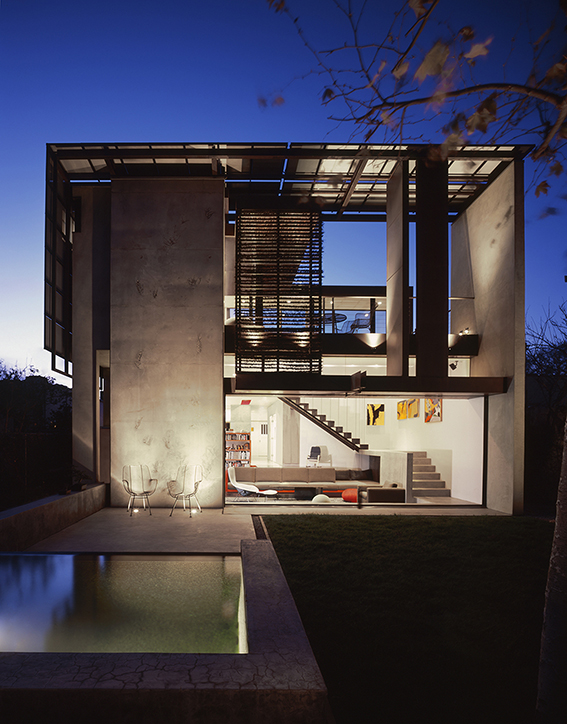 © Jürgen Nogai

13. What¹s the best piece of advice you've been given?
It is only money, forget that - there are more important things in the world, look at her eyes! (Julius Shulman)

14. What advice would you give your teenage self?
Do what is important to you and do it straightaway, don't wait.

15. Who would you like to be for one day?
I wouldn't fit in other people's shoes – Just myself, having one hour during prime time in
public television - there is always something to say.

16. Which furniture did you last buy?
Two Miller chairs

17. What¹s your favorite place at home?
My winter garden.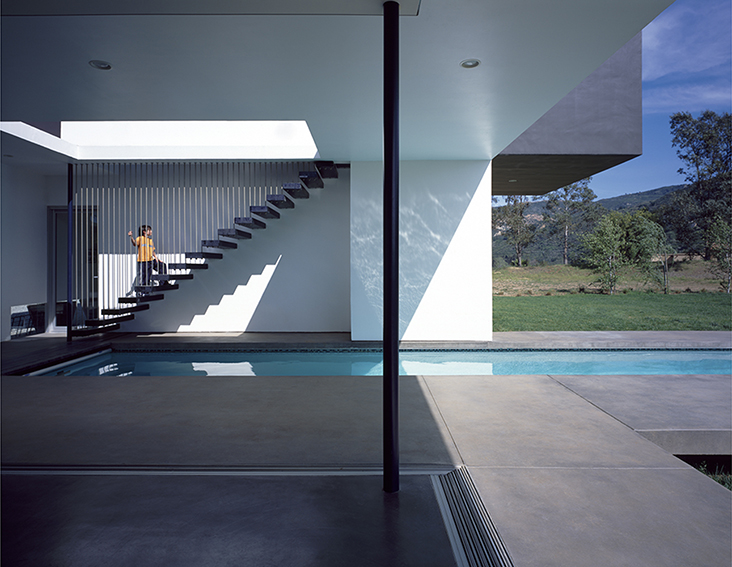 © Jürgen Nogai

18. Your top 5 Record Albums ever.
I love Frank Zappa, Rolling Stones, Philipp Glass, Ryuichi Sakamoto - and music that touches me.

19. Which book did you read lately and which one has shaped you the most?
Barack Obama: A Promised Land, Herbert Marcuse: One-Dimensional Man

20. What's on top of your bucket list?
Finishing my book about homelessness in the homeland and more books about architecture.


21. What would you like to learn?
Sailing and navigating through oceans and storms.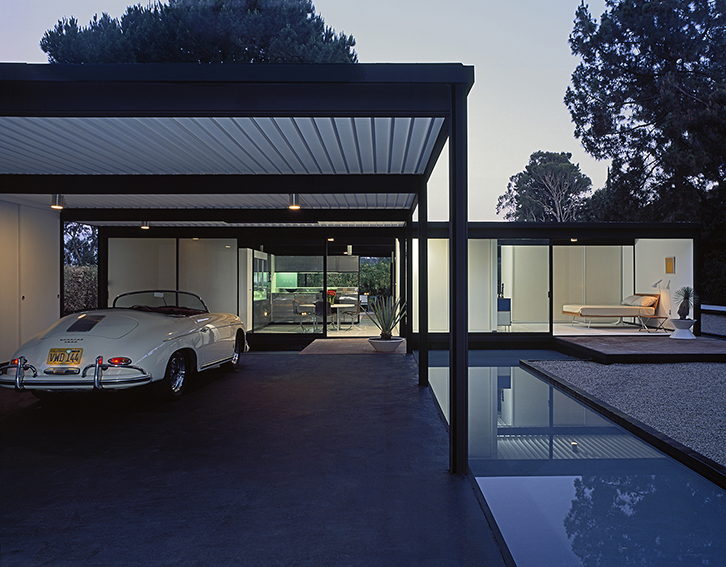 © Jürgen Nogai