Set of Three Thumbpots by Stan Bitters
USA - 2017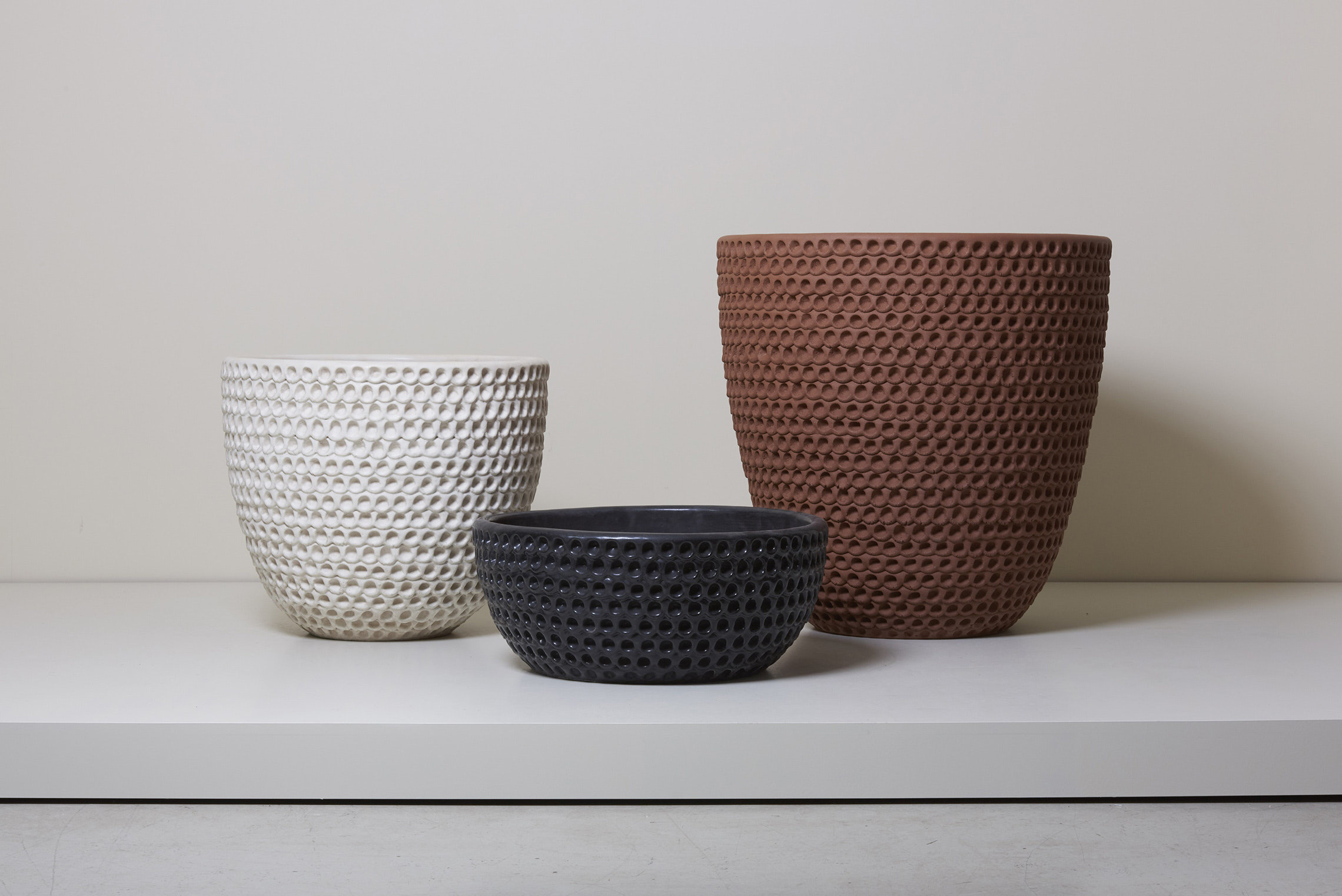 Set of a large brown, a medium white and a small black thumbpot by Fresno, California Artist Stan Bitters. The planters are hand-built with thumbprint design. The hand-built, organic, earthy pots exist comfortable in a garden area. The pots are made of the native and earthy medium clay which provides weather resistance. The thumbpots are available as a set as well as individual items. Prices are given on request.
Measures:
The medium white thumbpot is 54.5cm/21.45'' high and 63.5cm/25'' in diameter
The small black thumbpot is 27.5cm/10.82'' high and 63.5cm/25'' in diameter.
Price Set
19.570
Material
Ceramic, Clay
Quantity
Set of 3
Dimensions
H 30.71 in.
H 78 cm
Ø 30.71 in. | 78 cm