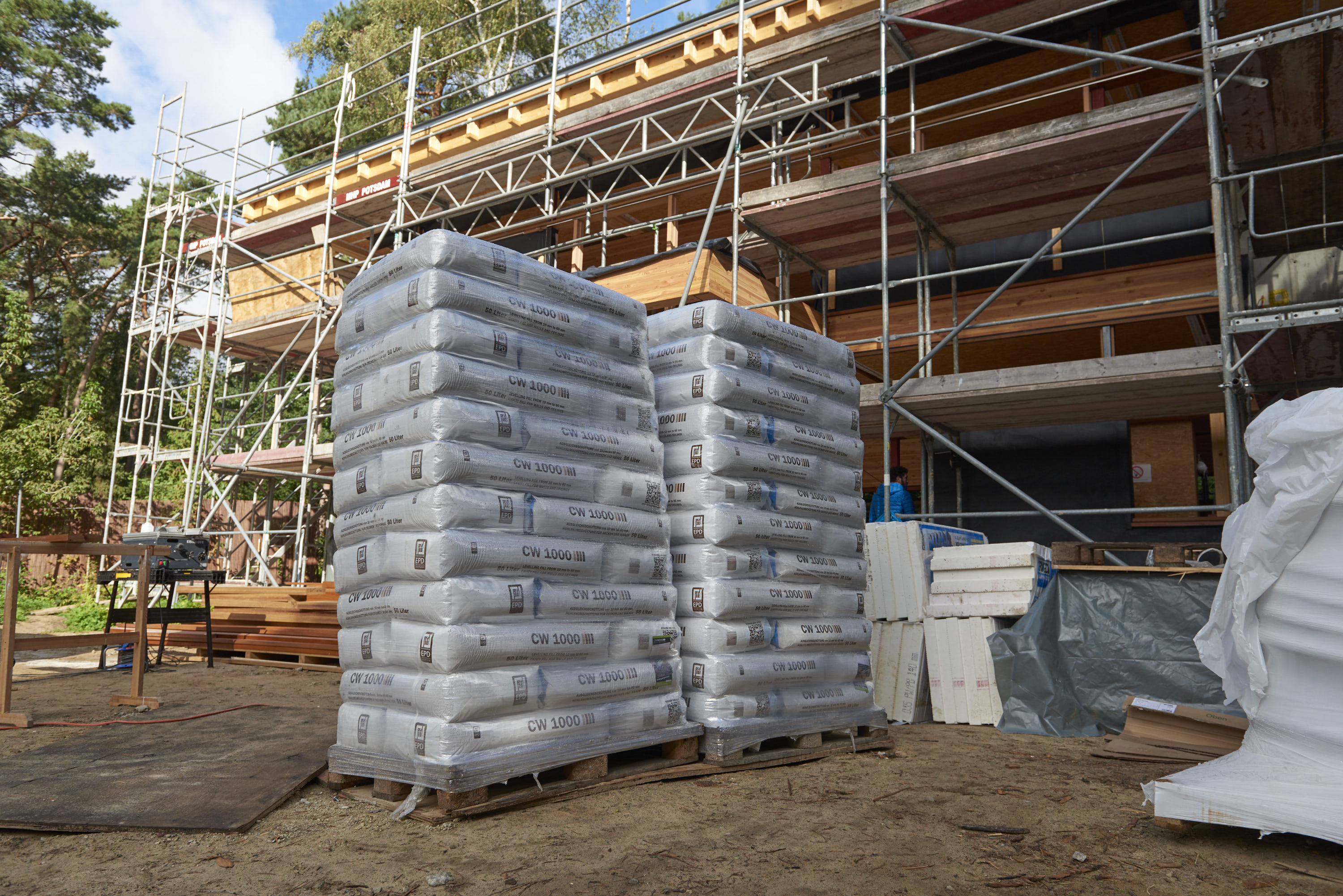 Constructing the Floor
---
I was glad to find Shaine Quiroz of Livingboden. I could not imagine someone better for this job. His craftsmanship is extremely accurate and he is always going for the best result. I enjoy people with such a work ethic so much. We started with an excellent product called Cemwood CW1000. Cemwood, which is based in Magdeburg, Germany, is a manufacturer of mineralised wood chips which are used as dry levelling and cavity fill. The product is positionally stable as bound fills, thermally insulating and impact-sound-absorbing so as resistant to mould, fungi, rodents and much more.
The underfloor heating was done by Roland Weingartner of Eta-Max and we used a system by Rehau. This system is only 30mm high and can be used for cooling and heating. Roland made a clean job as you can see on the pictures.
For the Dry Screed we used a fantastic product by Lindner-Norit. This tried-and-tested system com- prises a prefabricated gypsum fibre screed unit (25mm), which is bonded with NORIT-TE Adhesive for secure, solid bonding of the dry screed elements. Thanks to the practical click-in system, there is no need to clip or screw in the elements. The surface created acts as a load-distributing layer and is the ideal base for further finishing Materials like Hardwood or Tiles.
We had a problem in the second floor with a very small build up of the floor. We found a nice solution with the Sand Cardboard boards by Wolf Bavaria. These boards soak up the sound very well so steps are nearly unrecognizable on the second floor. It also feels very sturdy and strong.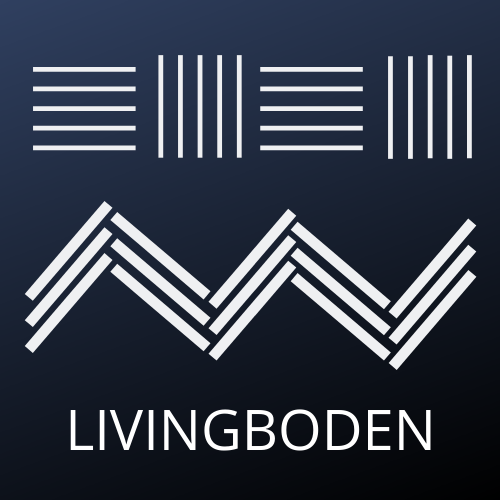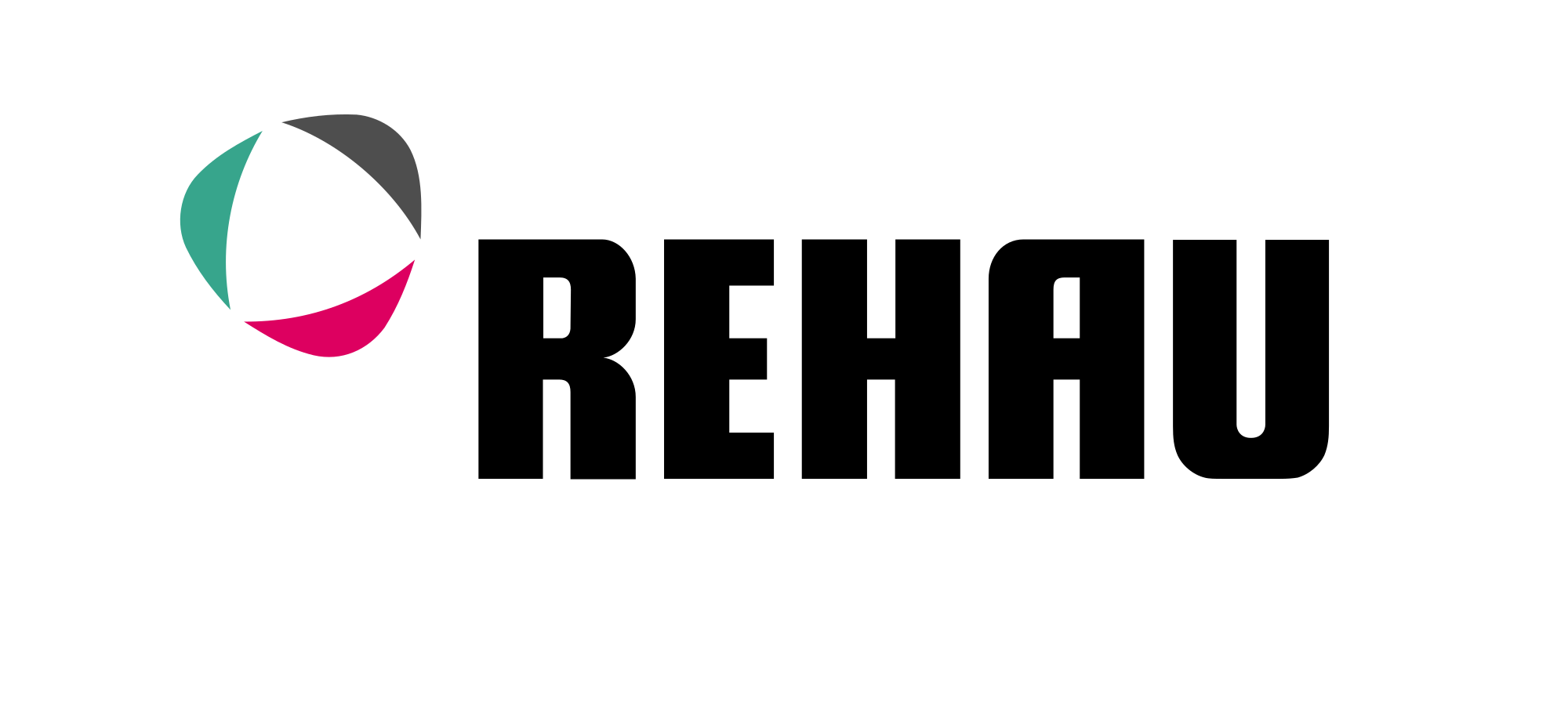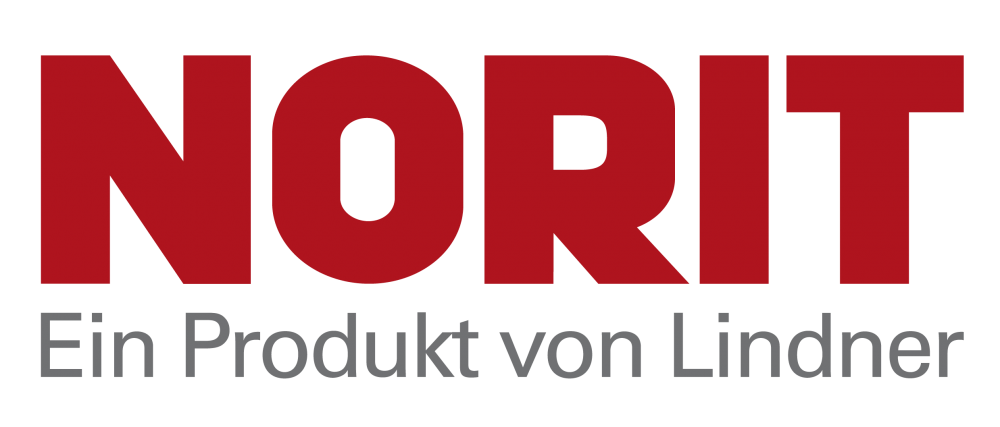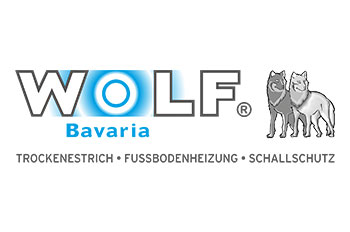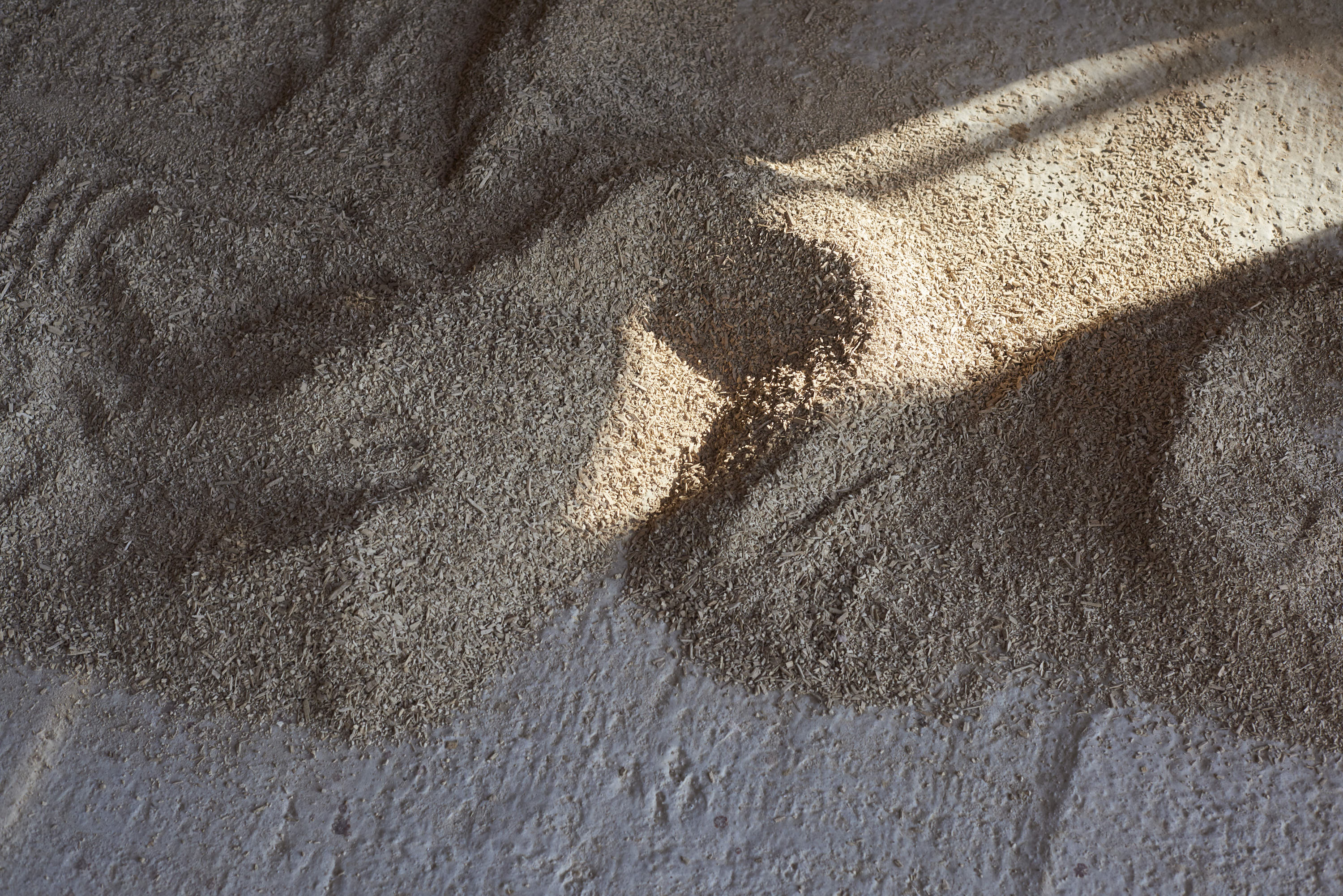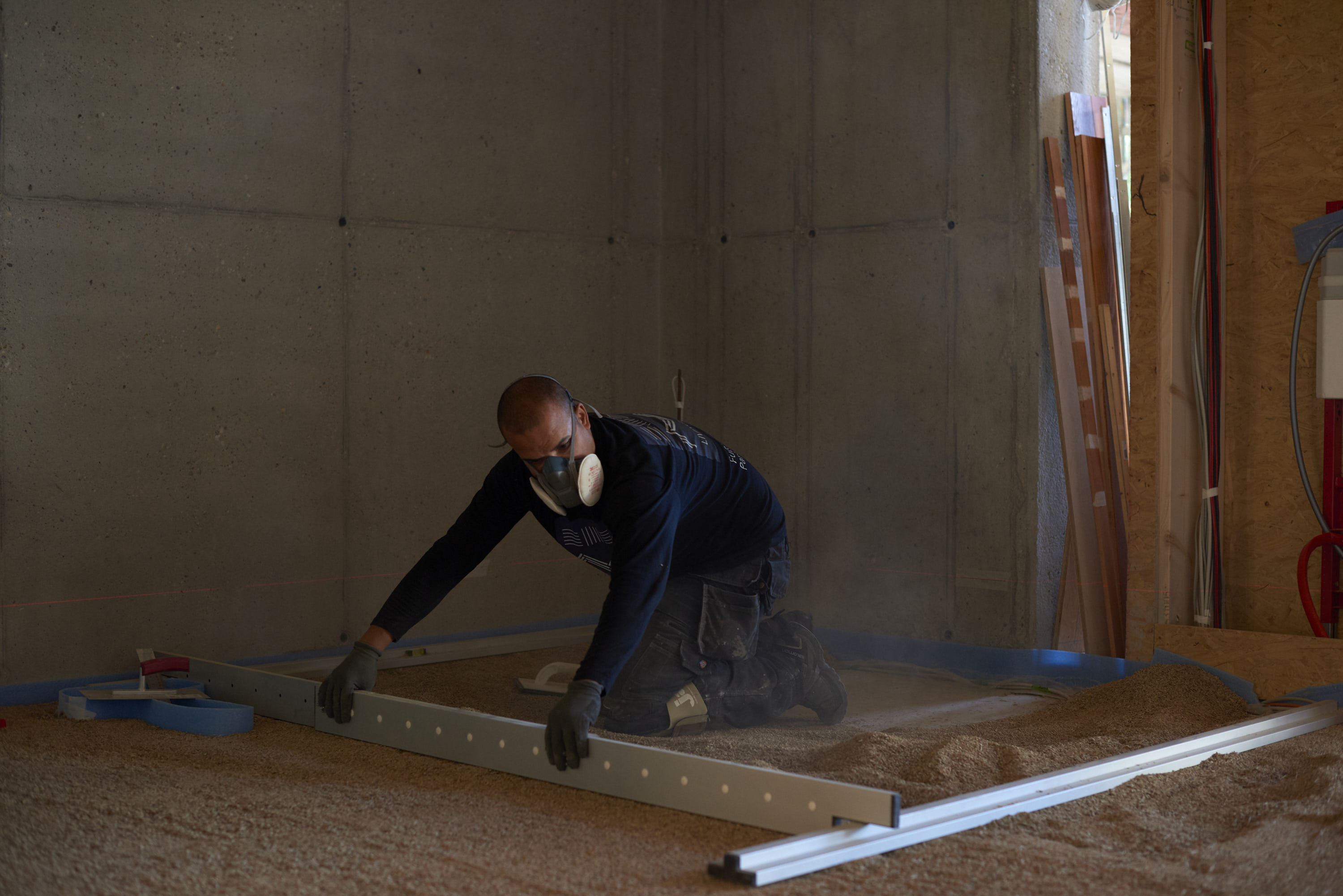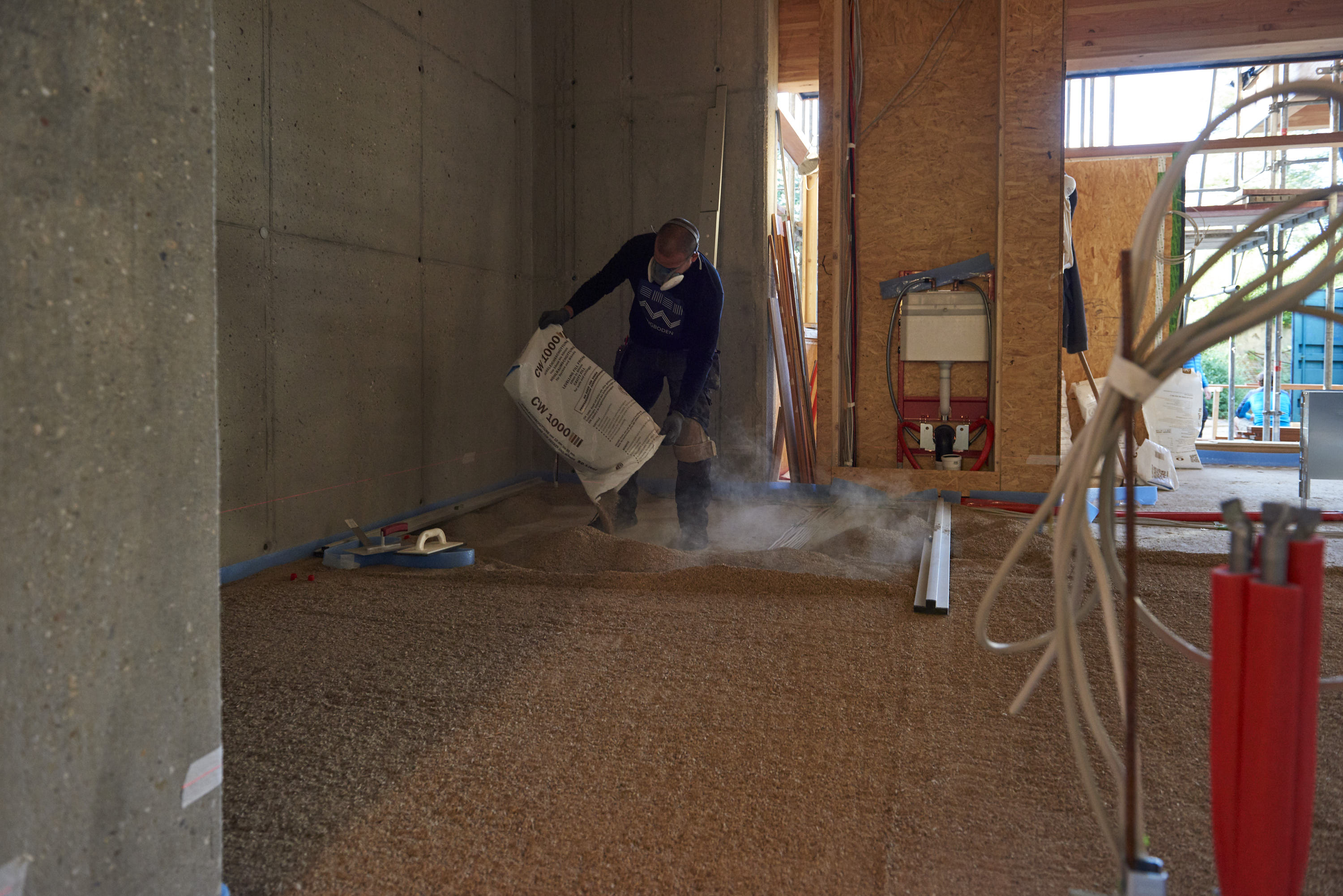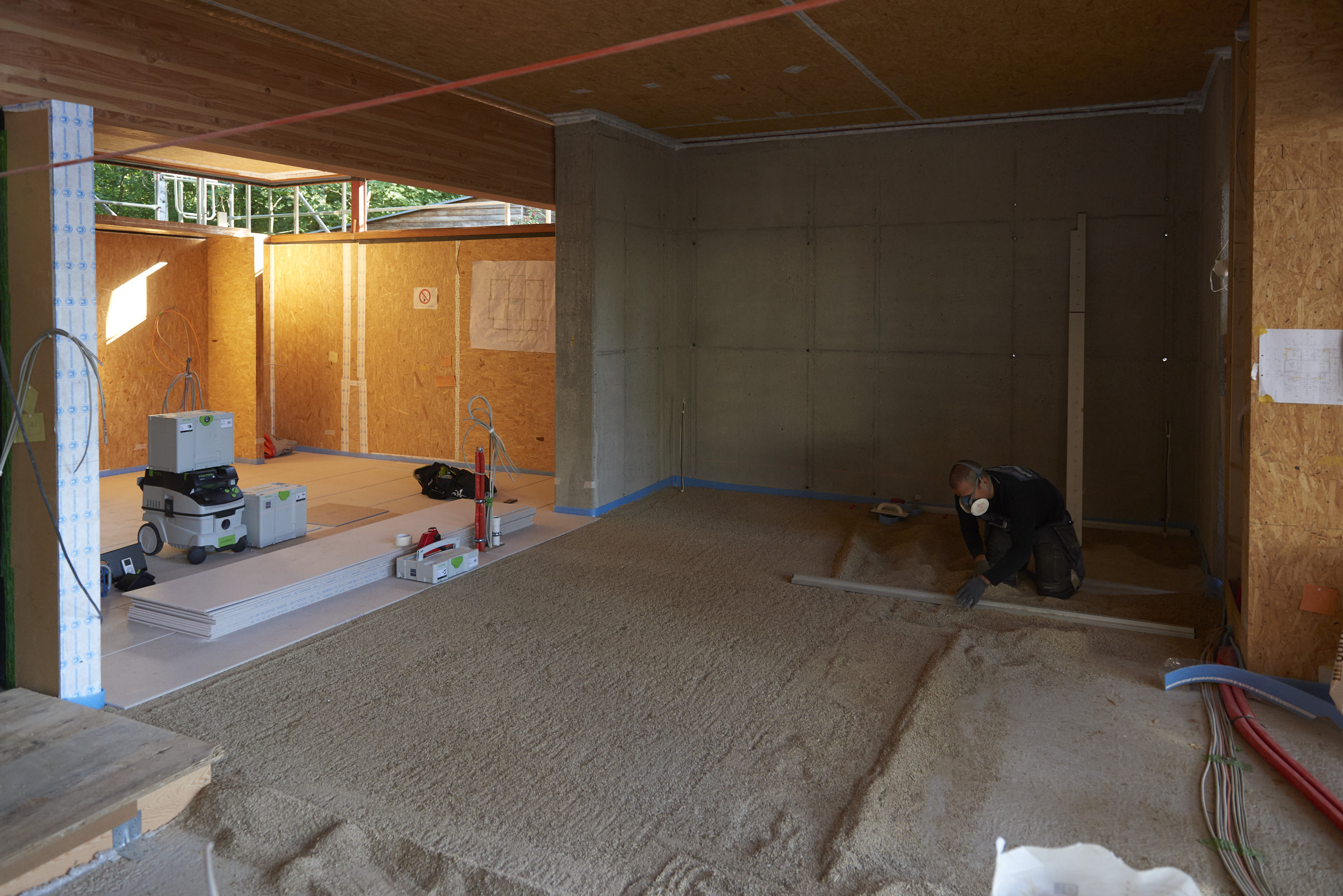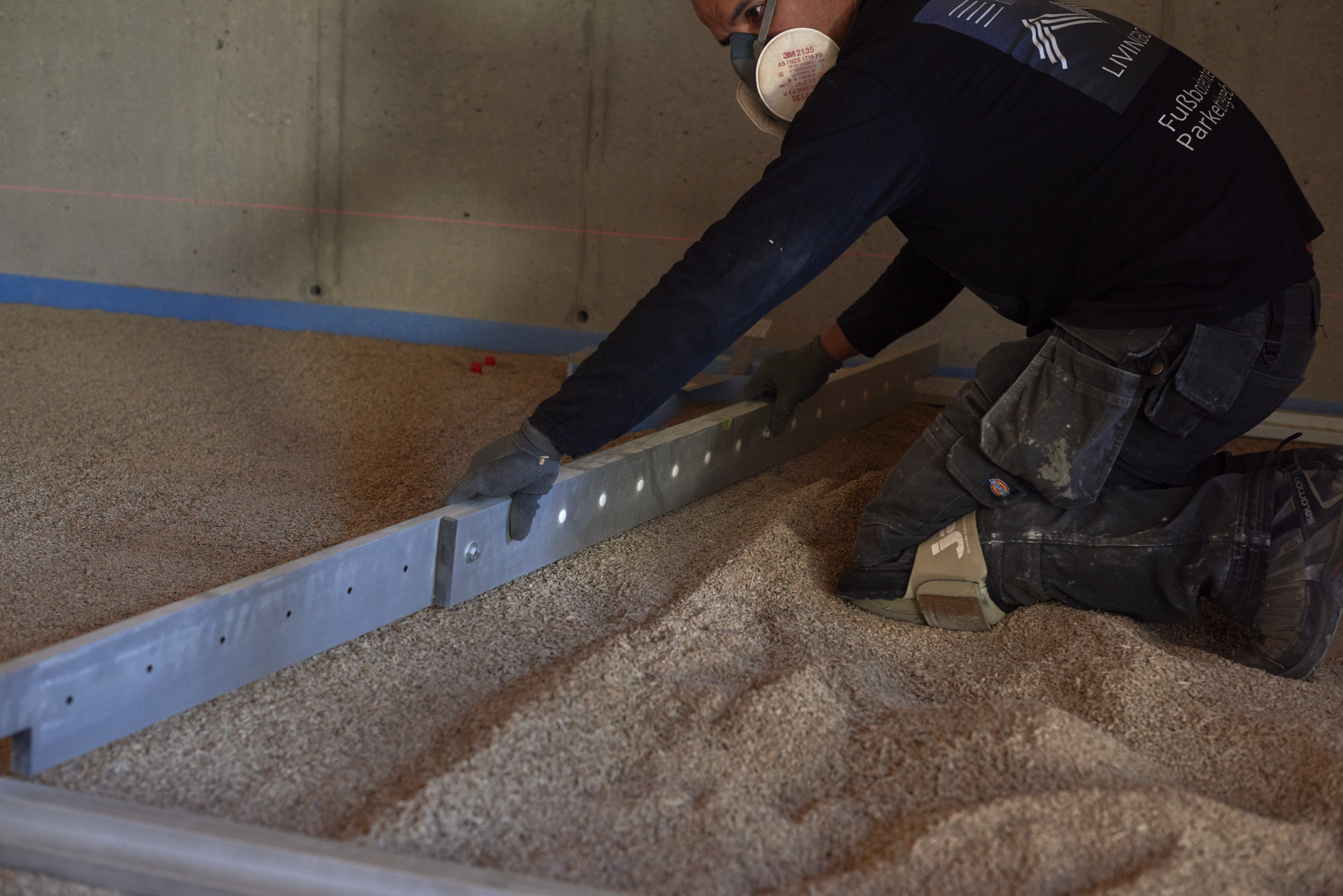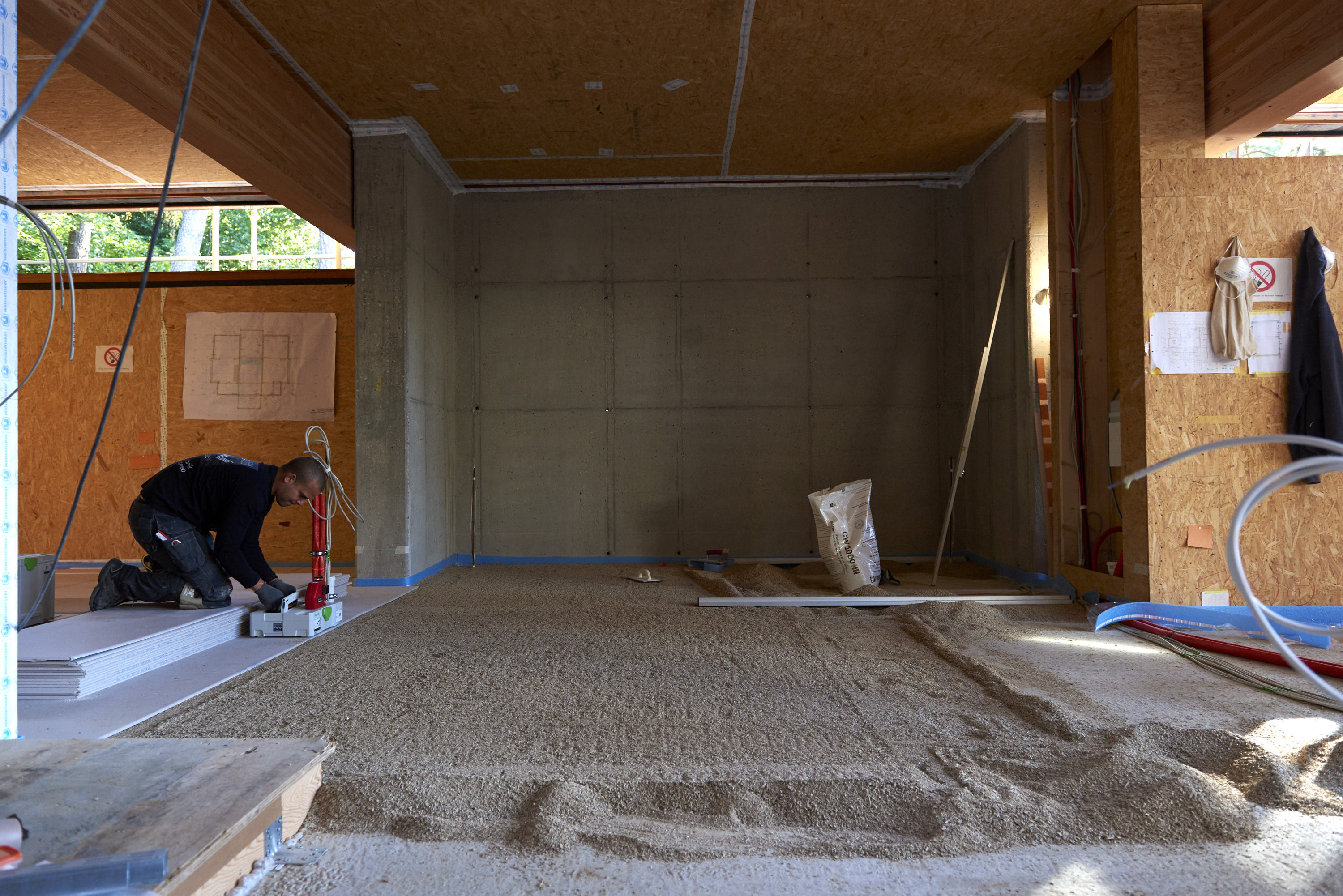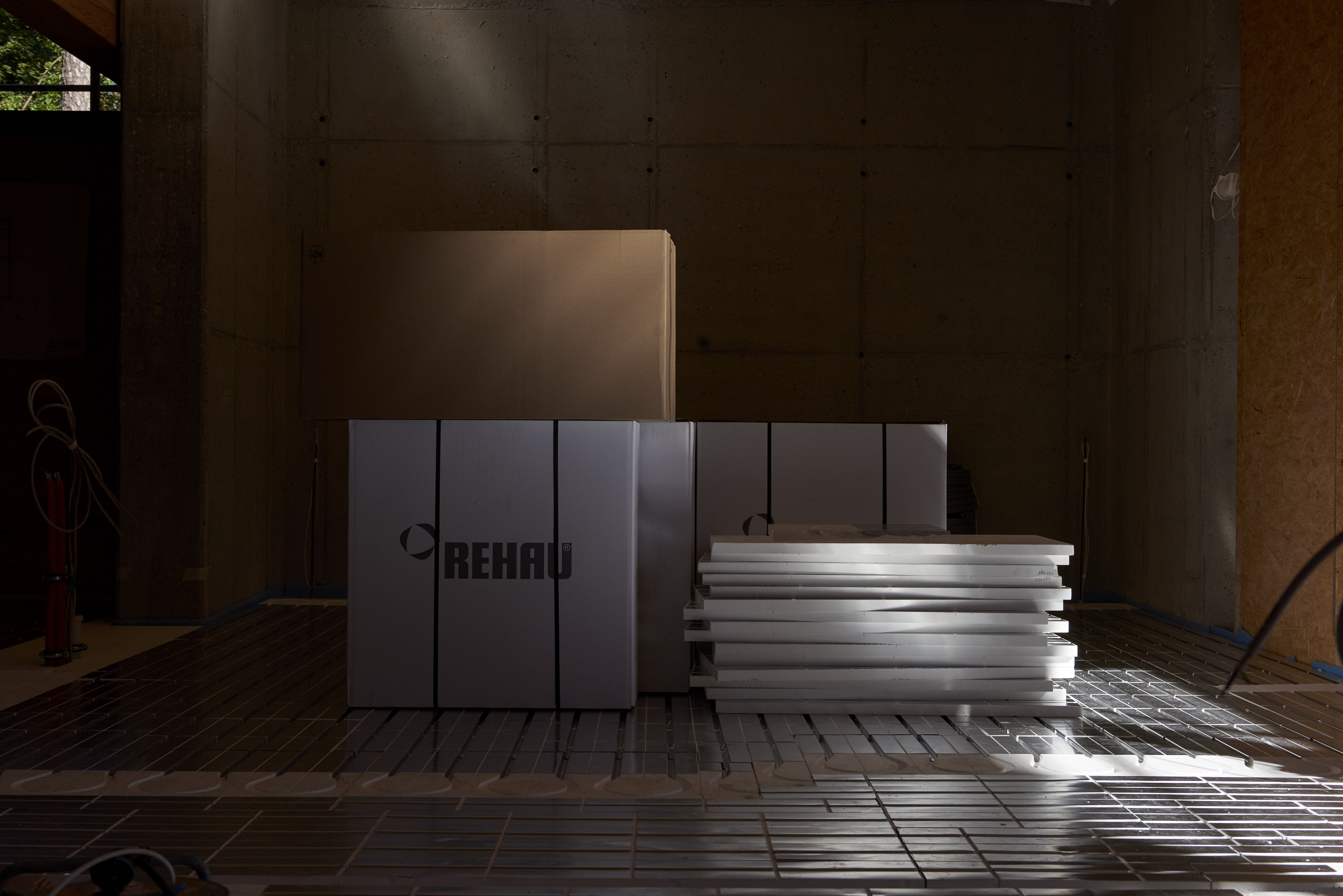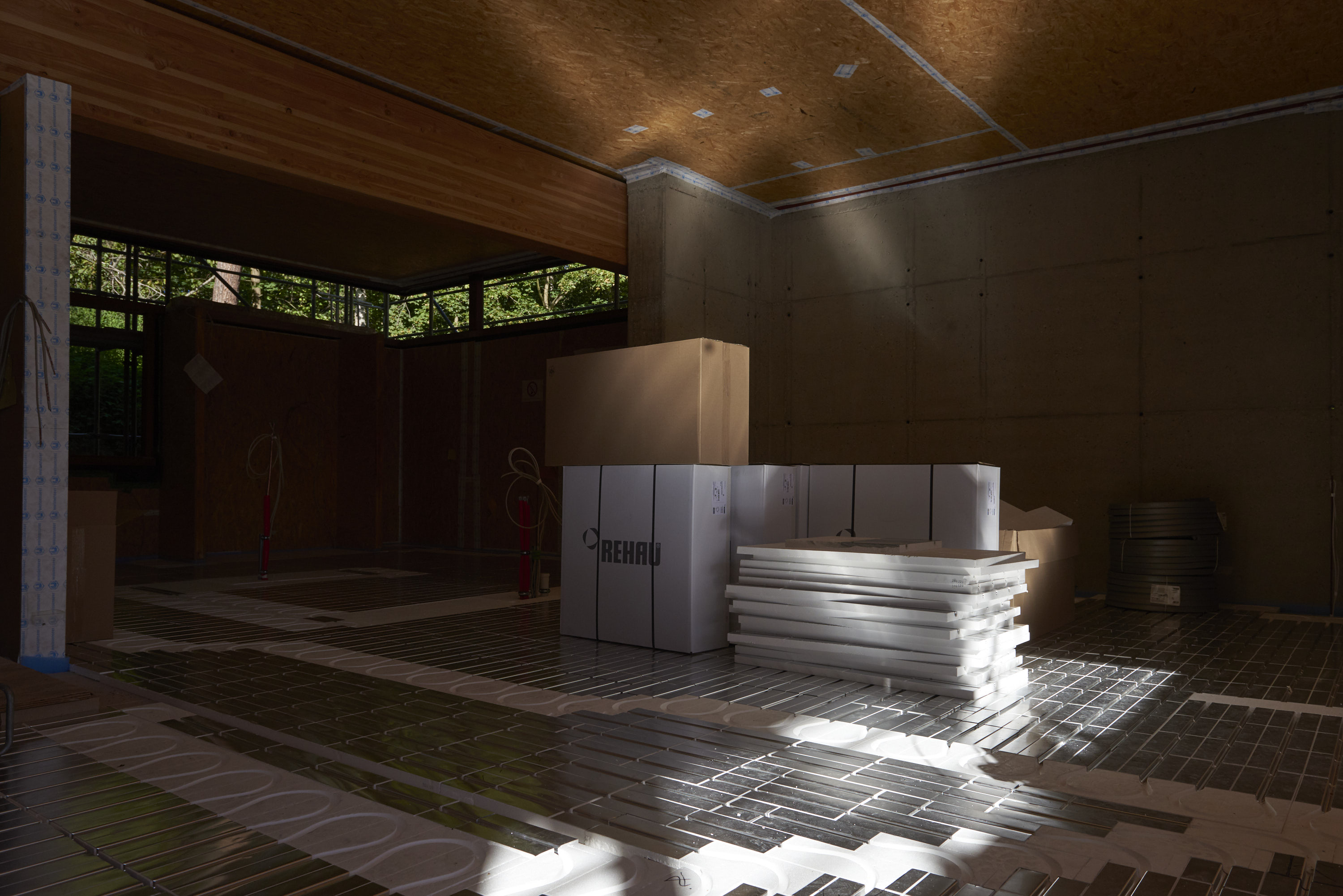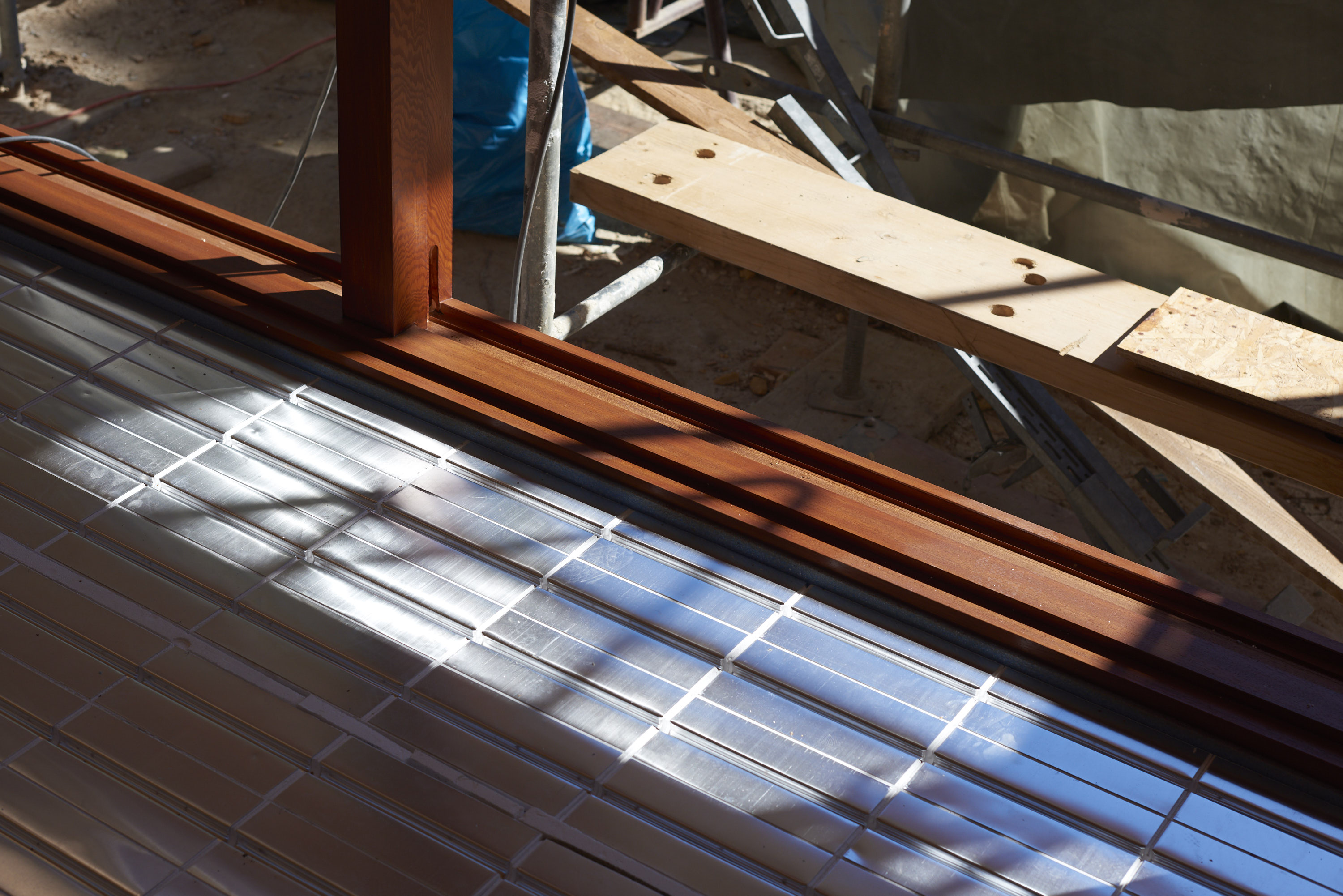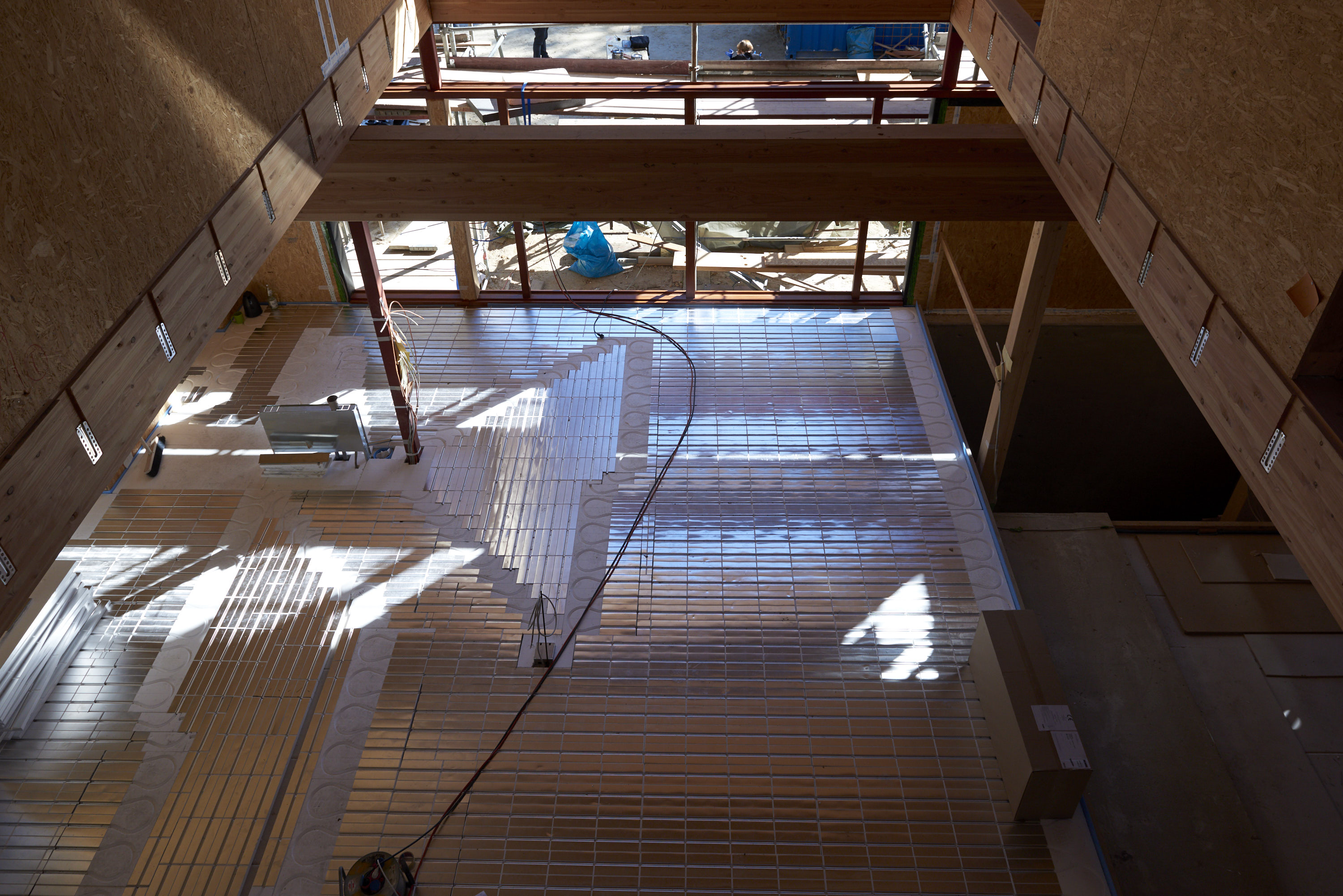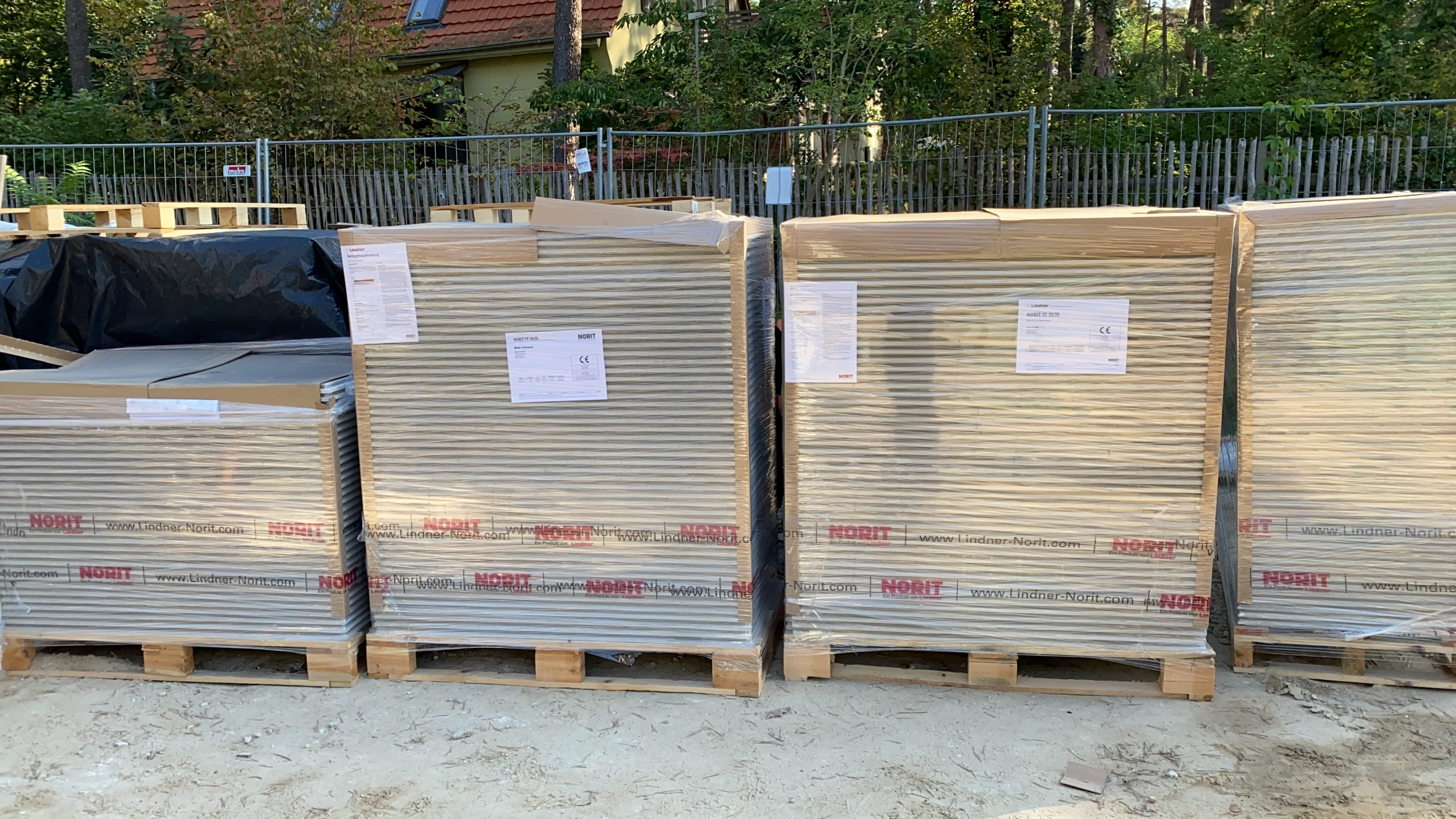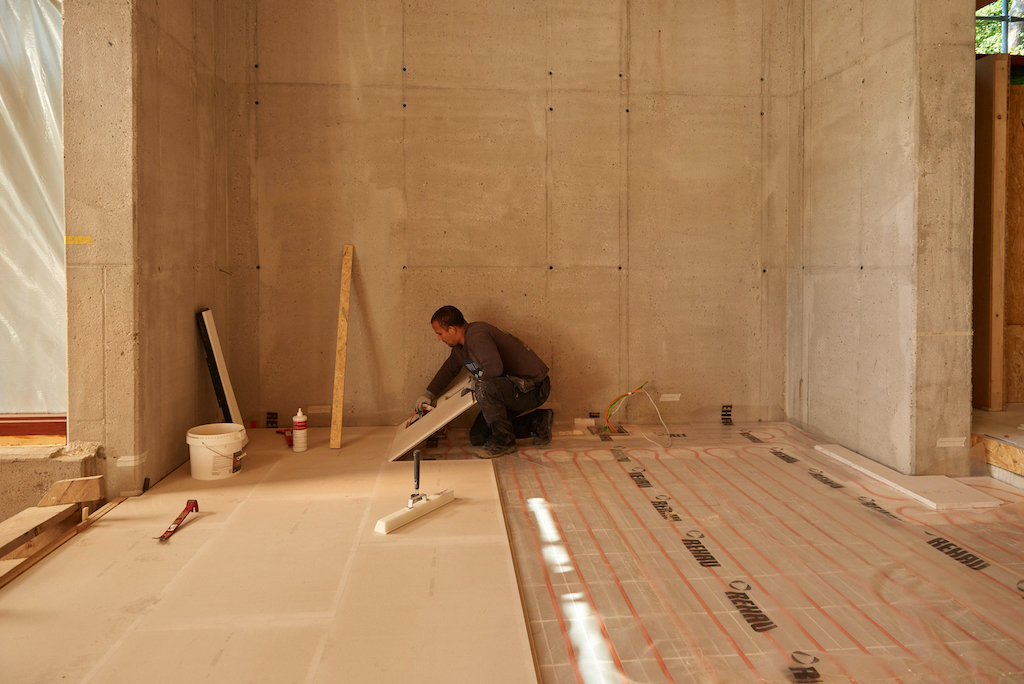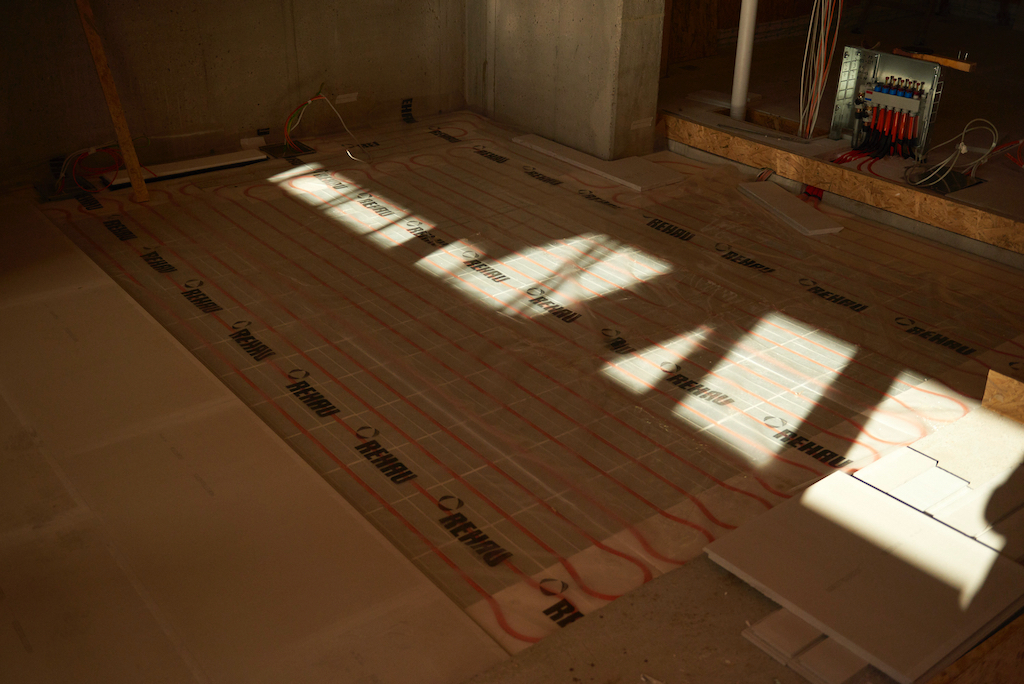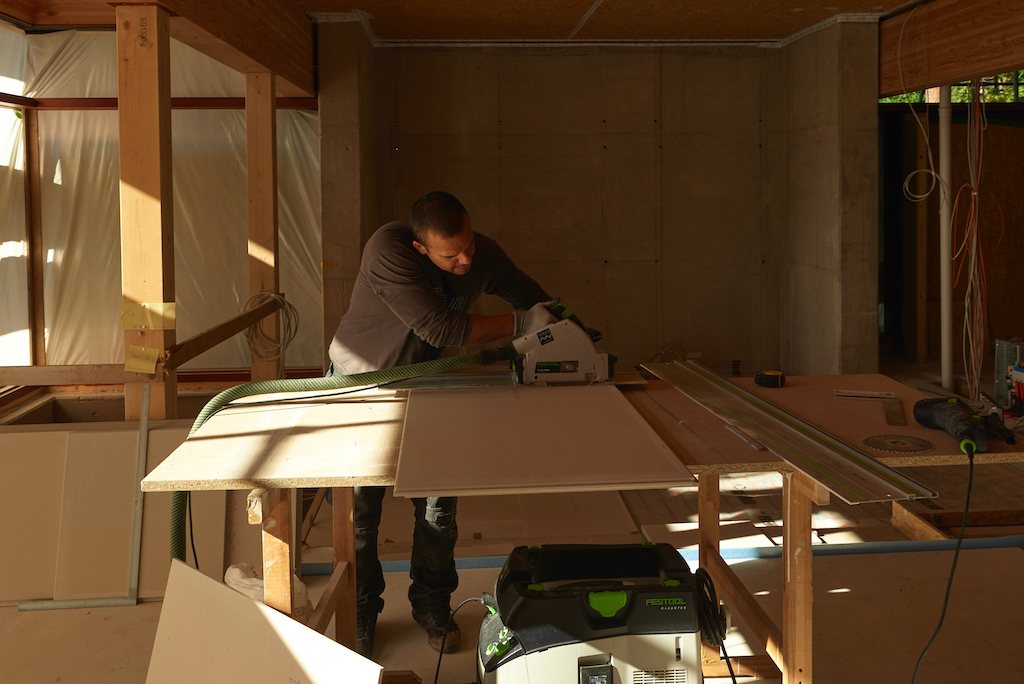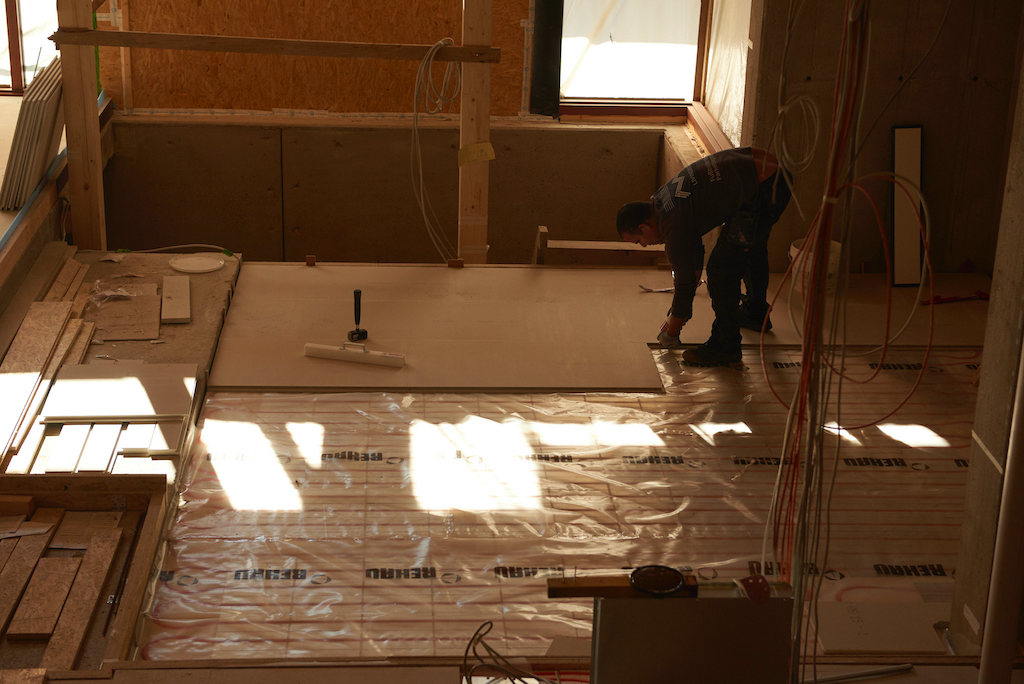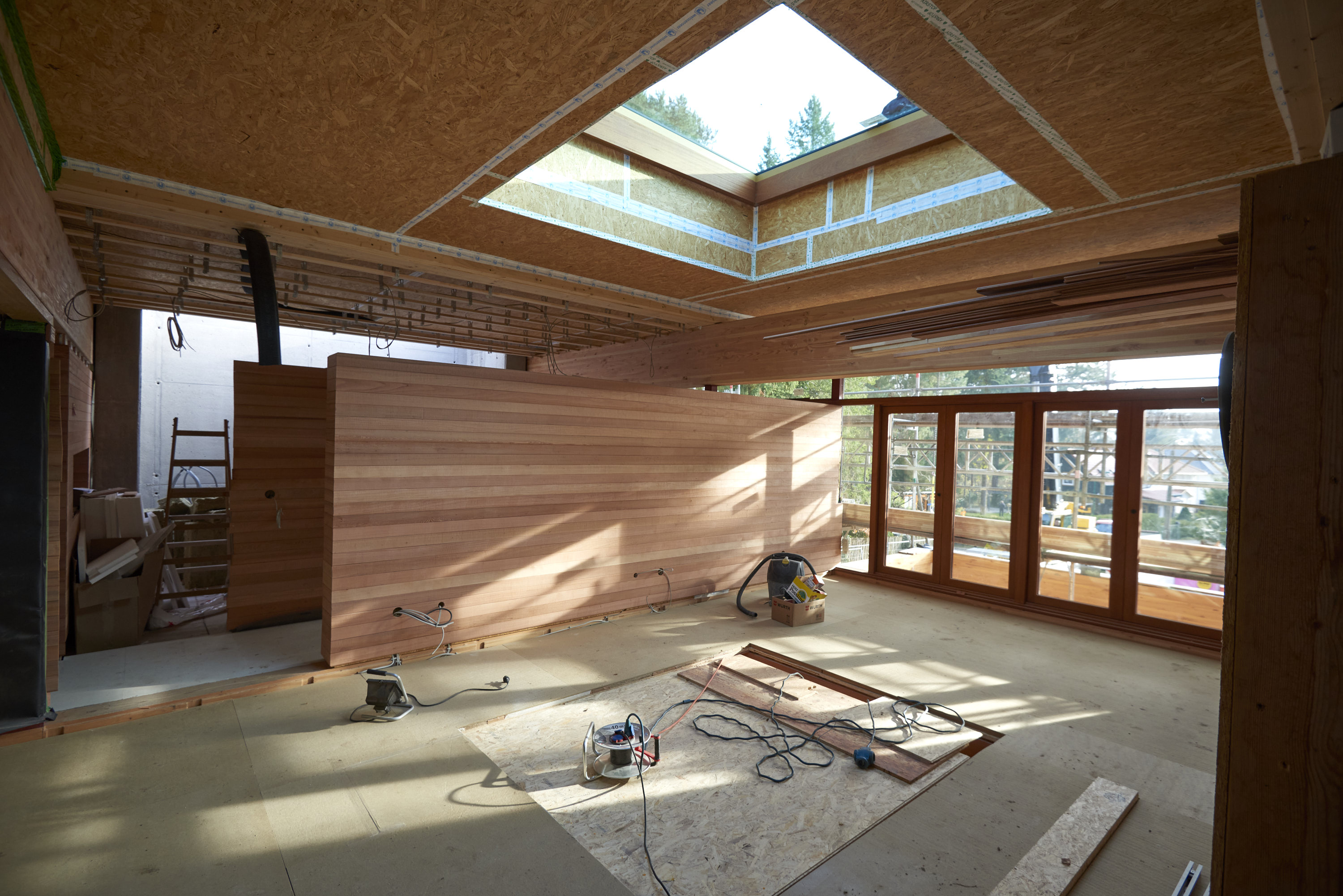 Wolf Bavaria Phone Star 25mm
All photos by Jácint Halász
Posted
7 months ago
by Lars Triesch