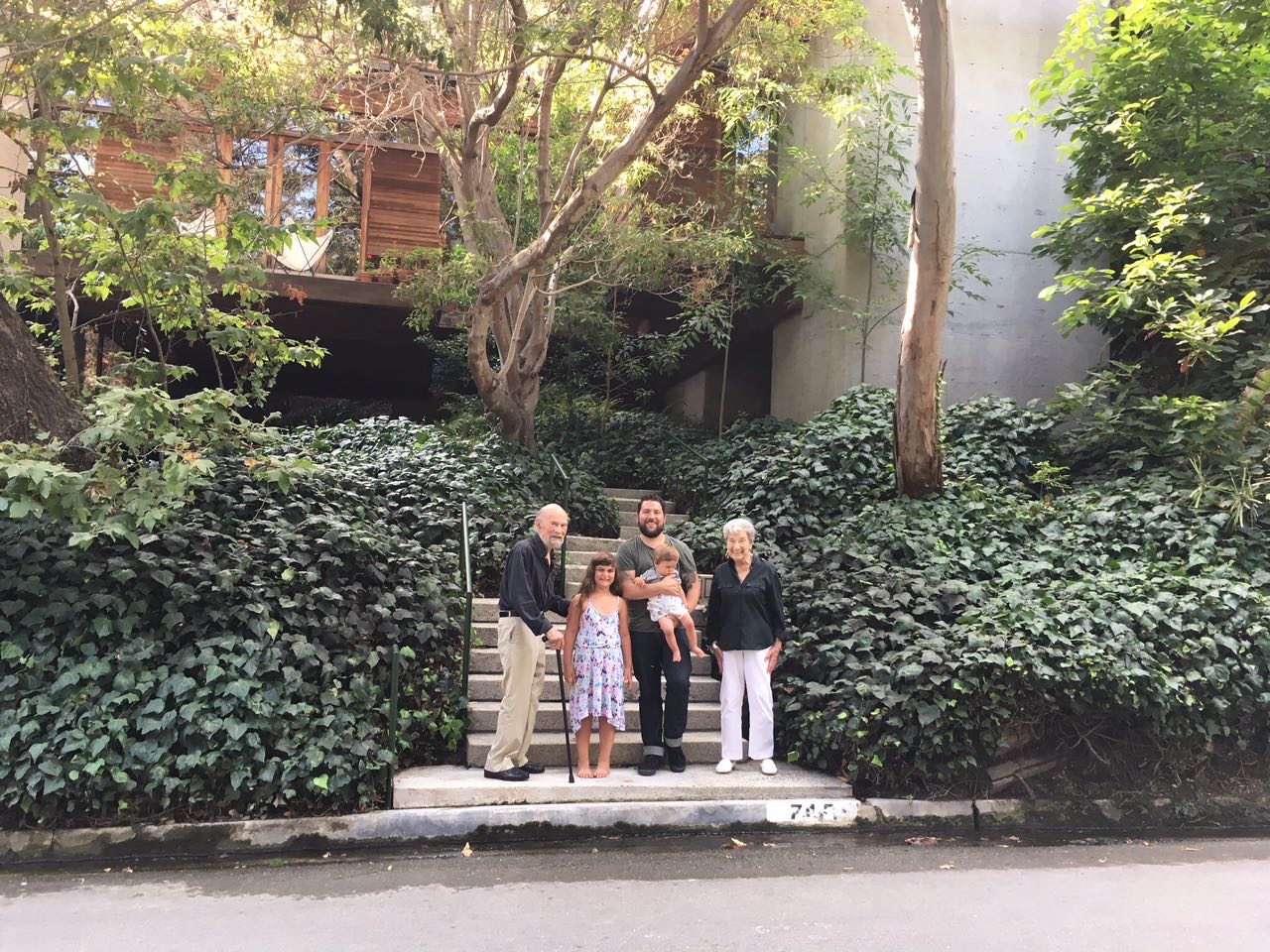 Meeting the Kappes
---
After a desperate search for a house in Berlin for more than a year we watched a film with the name of "Coast Modern" and it shows exciting architecture from the west coast of the US and Canada. It features the Kappe Residence which is located in the Pacific Palisades in Los Angeles, California. I had to watch this stunning masterpiece a couple of times in a row. My wife Sara and I were absolutely stunned by its beauty and warm feeling this house expresses. No Idea what made me google Ray Kappe but it showed an office with the name of Kappe Architects located in San Rafael, San Francisco. Rays son Ron picked up the phone and I asked him if Ray could imagine to draw a house for my family that we will build in Berlin. For sure he was a bit surprised by a call like this from overseas but he was very nice and gentle from the beginning even without any idea what kind of person is calling him from Germany with such a request.
---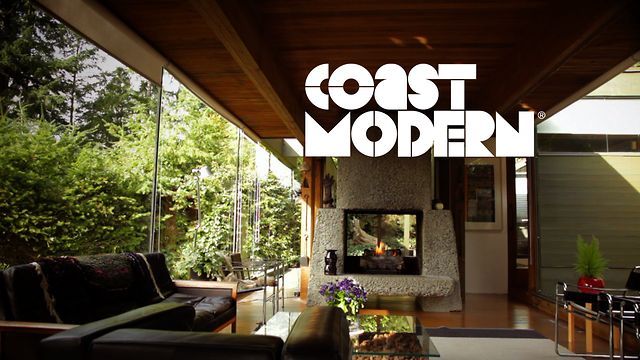 After a couple of emails and phone calls with Ron, the second son Finn and Ray Kappe they approved my request of designing a house for us that we wanted to build in Berlin, Germany. This was truly one of my most exciting moments ever and I could not believe that the Kappes said "yes" to this adventure which would entail for sure some difficulties because of code, distance and language during the project. Now it was my job to find the property for hopefully another Kappe Architects Masterpiece. After visiting a couple of interesting sites in the berlin outskirts and suburbs I had to experience the problem that only gable roofs are approved in the local development plan. It took us another couple of months but then we finally found what we we're looking for. A sunny south aligned property of 1000 square meters with pine trees and a flat roof permission in Kleinmachnow.
---
Kleinmachnow has a such a fantastic history if you are looking for pre WWII modern architecture. Big names as Walter Gropius, Egon Eiermann, Hermann Henselmann, Ferdinand Zarth and Walter von Walthausen.. just to name a few. I found this book about Kleinmachnow's architecture history in a local bookstore in Kleinmachnow by Nicola Bröcker.
---
---
Here are some examples of interesting Modern Architecture




Walthausen Residence by Werner von Walthausen 1931 (first picture) and Heinecke Residence by Hermann Henselmann 1935
Photo: Eberhard Troeger
---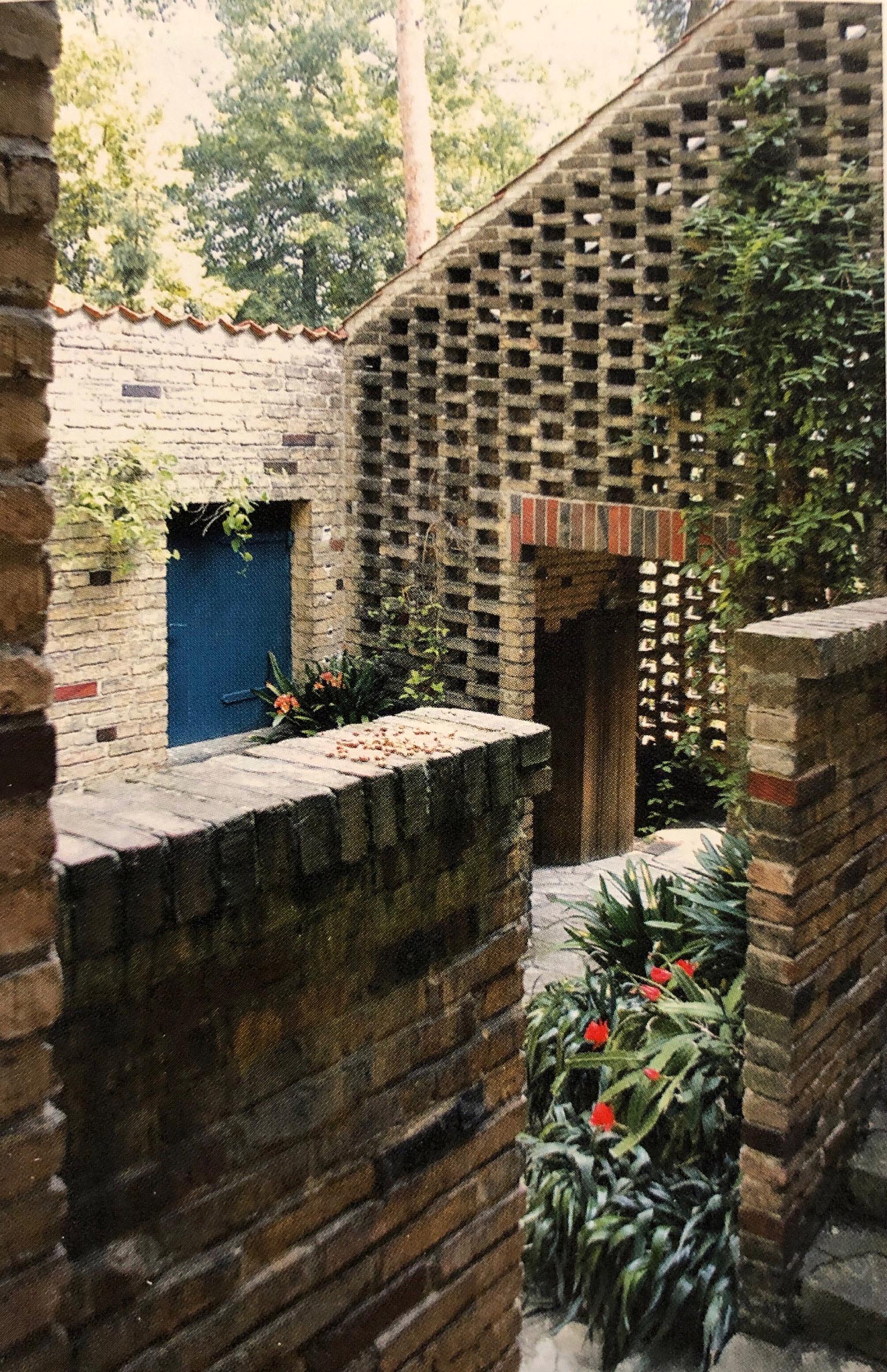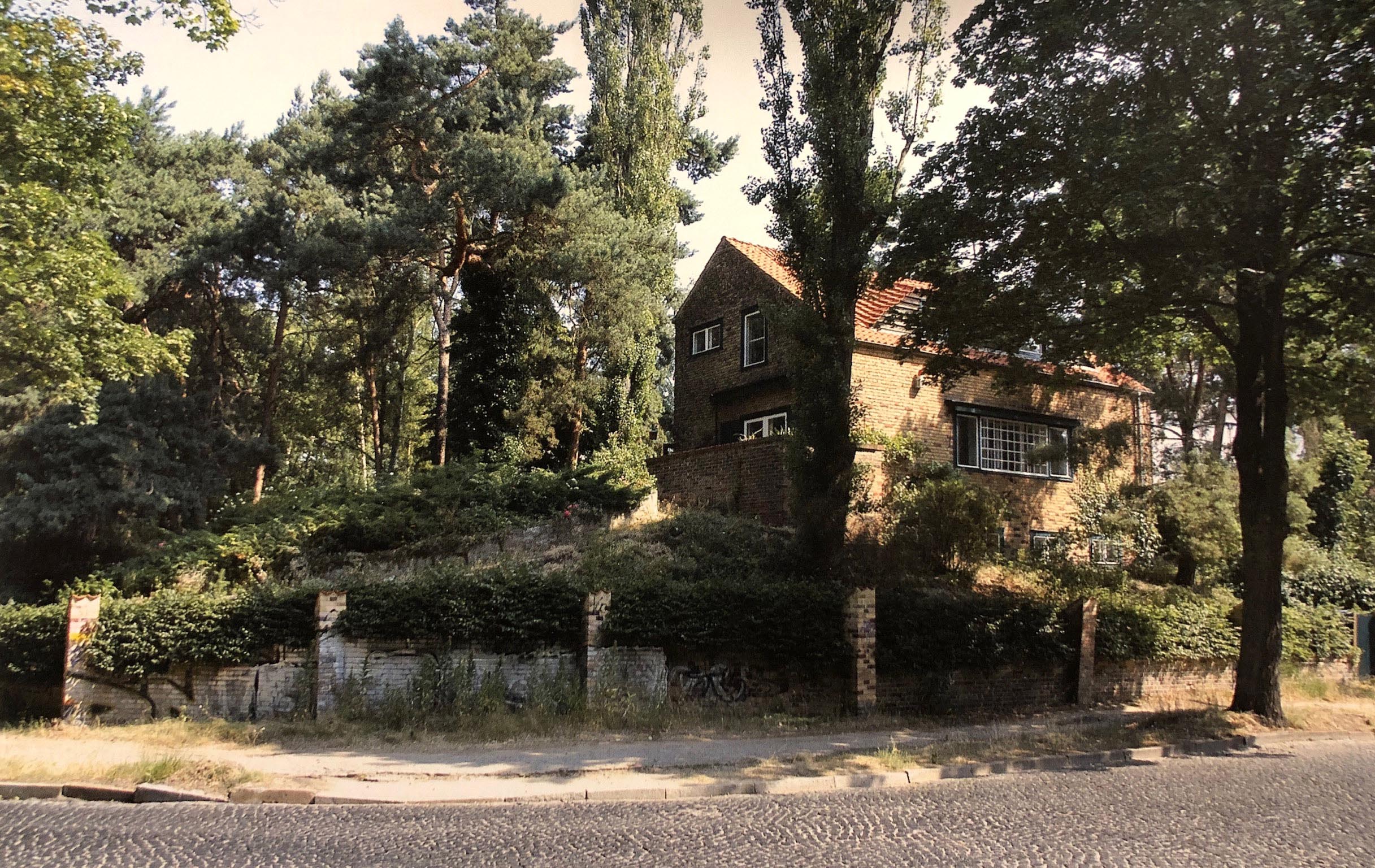 Henckels Residence by Egon Eiermann 1934/1935
---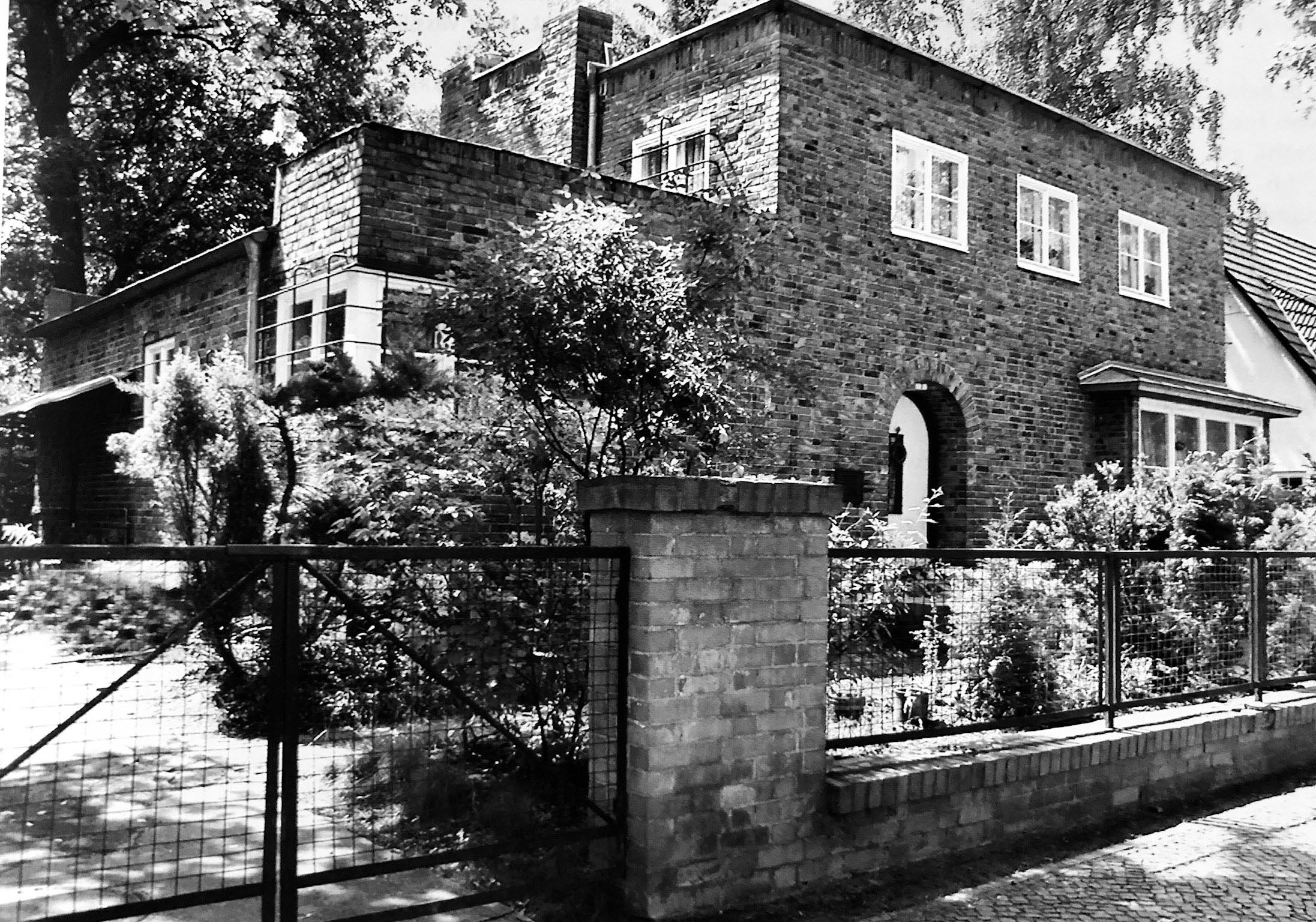 Zarth Residence by Ferdinand Zarth 1929/193
---
So Kleinmachnow it is. With such an architectural history we immediately felt right here since this area was so significant in the 1920s and very talented architects decided to build homes for themselves here and for other modern home owners of the 20s and 30s. 100 years later we feel privileged and honored to follow this history to go to the local building department with a plan of a Ray Kappe design and ask for permission. After receiving all the code and the development plan the Kappes came up with this first sketch. It looks simple but believe me. I let it sink in for hours.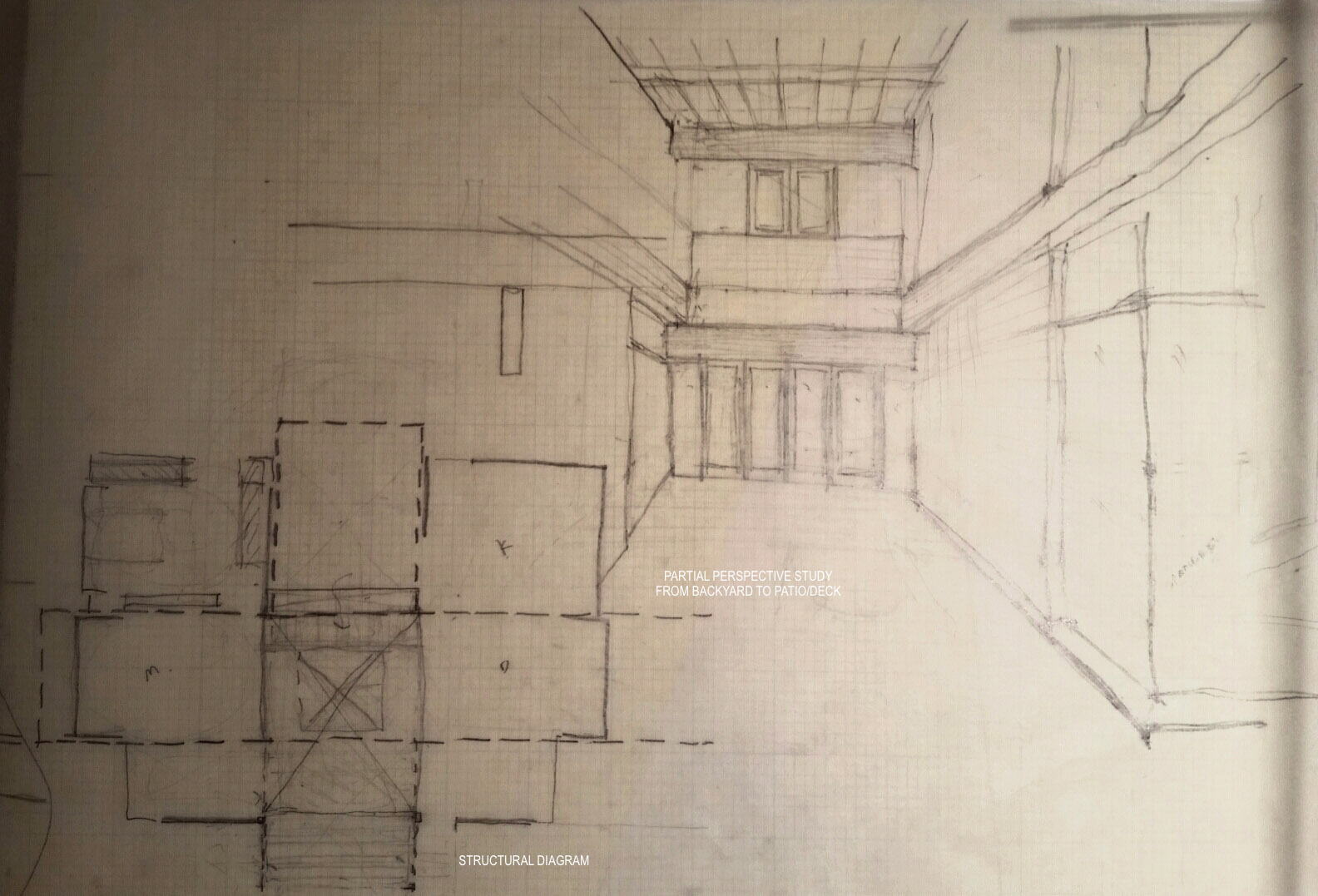 ---
In August 2017 I took my family on a trip to LA to meet the Kappes in person. We spent a wonderful time at the Brooktree House and enjoyed a dinner at a local Italian restaurant in the Pacific Palisades with Shelly and Ray. To experience the Kappe House in person was a life changer for us. It felt like entering a church when you pass the bridge with the narrow redwood ceiling. After walking up the breathtaking staircase we entered a multilevel open space that made us go silent and we had to take a deep breath. I explained to my seven year old daughter Sophia that she should try and keep this experience in mind because this visit will have an influence on our family and our future. I am happy she still does remember. She instantly used the open house to make it her own playground.









Posted
23 months ago
by Lars Triesch